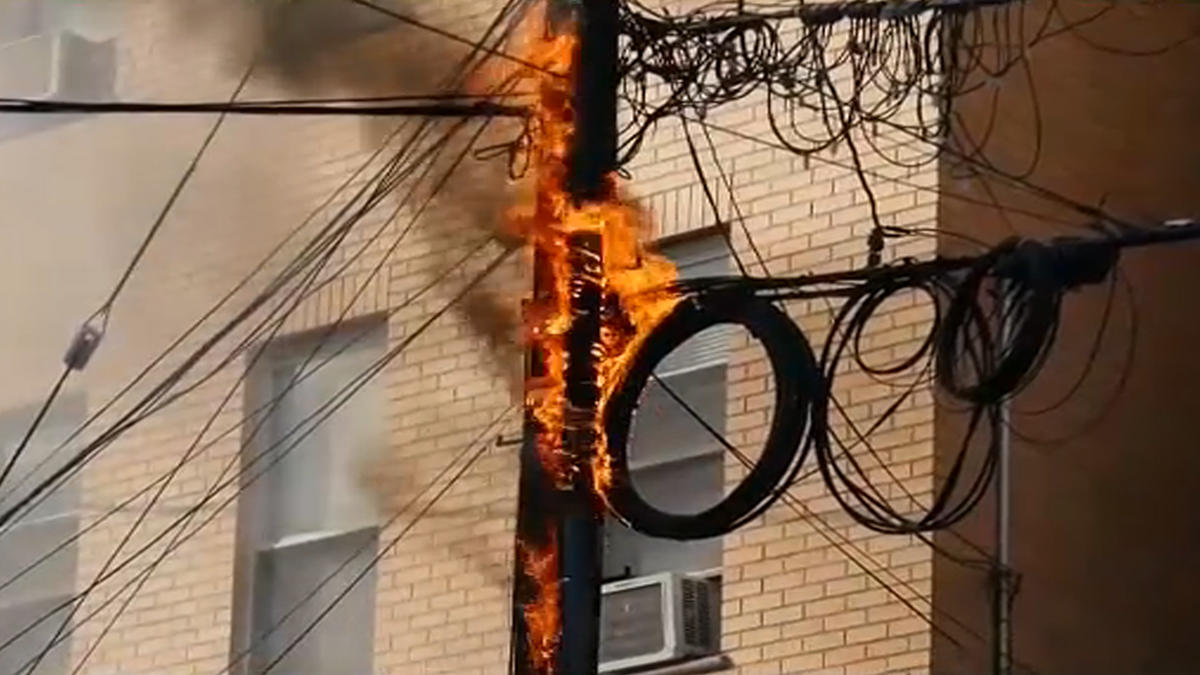 What to Know
An electricity pole fire caused hundreds in Brooklyn to be without power for the night

NYC is in the middle of a heat wave and temperatures overnight were in the 80s

Earlier on Monday, 50 patients and residents had to be relocated from a New Jersey nursing home after an air conditioner malfunctioned
New York City is in the middle of a brutal heat wave and sweltering conditions is beginning to wreak havoc in the Big Apple, so much that some are seeking relief outside of their own homes. 
The heat wave, which will hit a fourth day in NYC on Tuesday and a fifth day in other parts of the tri-state, forced an electrical pole to fall down in Brooklyn on Monday, sparking several electrical fires possibly because of the overuse of electricity especially air conditioners, Con Edison says. 
Although no injuries were reported, hundreds of Sunset Park customers went without power for the rest of the day and even into the night. 
One man was seen sleeping at a bus stop after his home on 41st Street remained without power early Tuesday. Another man, Wen Xian, claims he couldn't sleep because of the heat and said he would rather be on his stoop than inside.
Power is expected to be restored by 9 Tuesday morning. 
In addition to the electrical fires, a nursing home in New Jersey had to be evacuated after an air conditioner malfunctioned, officials said. 
Fifty patients and residents had to be relocated after the mishap at the Inglemoor Center in Englewood out of an abundance of caution on the 90-degree day, according to the company that runs the center.
And back in Brooklyn, people accompanying patients at Brookdale Hospital said it felt better outside than inside. 
A hospital spokeswoman wouldn't go into detail about the heat problems, but said in a statement that "they are facing a challenge because of the high demand to keep the institution comfortable for our patients." 
At Sean Casey Animal Rescue, animals were in jeopardy after the main air conditioning unit died Monday. Water leaked into the facility from the broken unit, forcing the manger to ask for emergency donations to buy a new one to keep his animals cool and safe. 
The tri-state's first heat wave of the summer started last Friday and the stifling heat isn't expected to ease for several more days. 




Source : Nbcnewyork