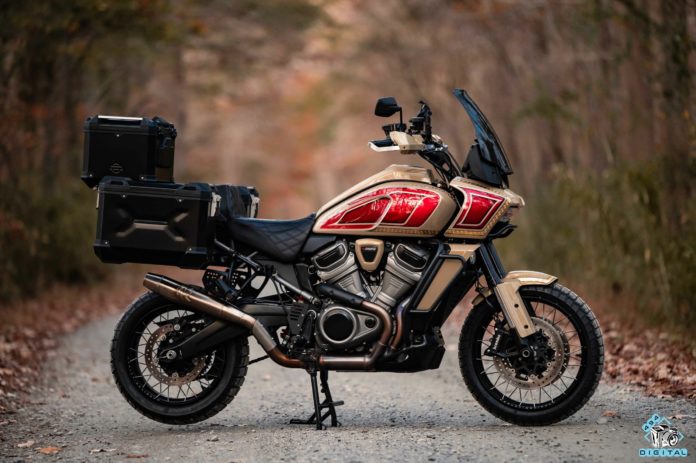 When the Harley-Davidson Pan America was released, it definitely received a lot of attention–some good, some bad. From traditionalists, it was an absolute calamity. From those with an open mind, it was a refreshing take on the future of what the Harley-Davidson Motor Company was capable of creating. 
We caught up with Matthew Kressley, someone who comes from the more open-minded camp, who built a righteous custom sport touring machine from the Pan America platform. In fact, his take on the Revolution Max-equipped Harley Pan America is a worthy representation for possible inspiration for the naysayers out there to maybe give the PanAm platform another shot.  
Matthew's Pan America story kicked off just a week before Daytona Bike Week 2022. "My transmission for my Road Glide was still being built by R&D Motorsports in Clearwater, Florida," Matthew says. "To have a bike to ride in Daytona I had to make a decision, do I buy another Road Glide or pick up something completely different? To me the choice was obvious: I had to go with the Pan Am."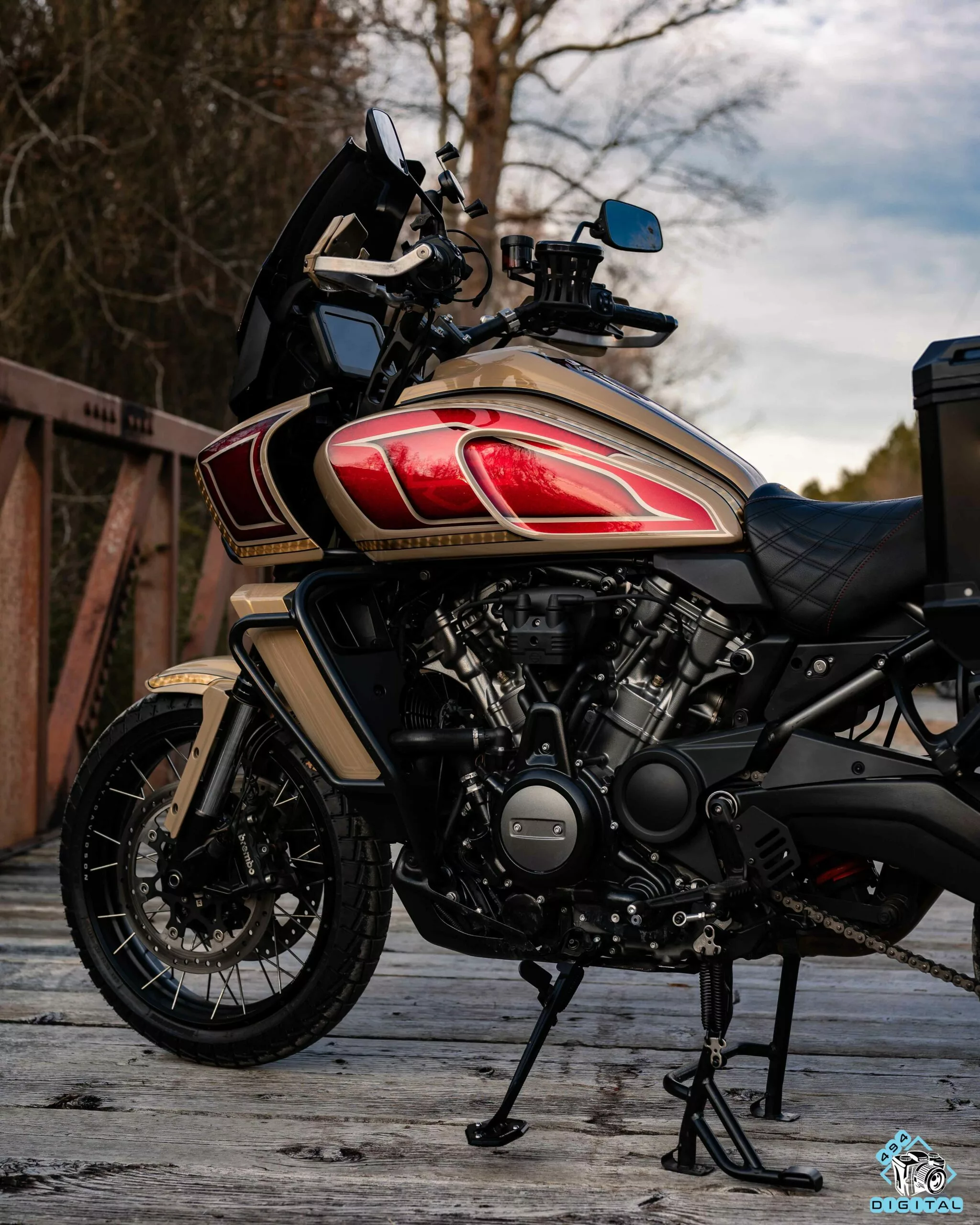 Since the release of the Pan America it's definitely garnered a lot of praise because of the liquid-cooled Revolution Max engine and its high-horsepower capabilities. "The Pan America intrigued me by already having the power/suspension that it took years and thousands of dollars to get out of my Road Glide," Matt says. "When I bought it, I already knew I wanted Cody to put his spin on it. His innovative designs have always caught my eye at the different events and shows I have attended, all his line work and leafing are clean and crisp with attention to detail." Of course, Matt is referring to Cody Rountree Paint, based in Suffolk, Virginia. Cody's a talented guy who paints pretty much everything from helmets, bikes, cars to side-by-sides, and more.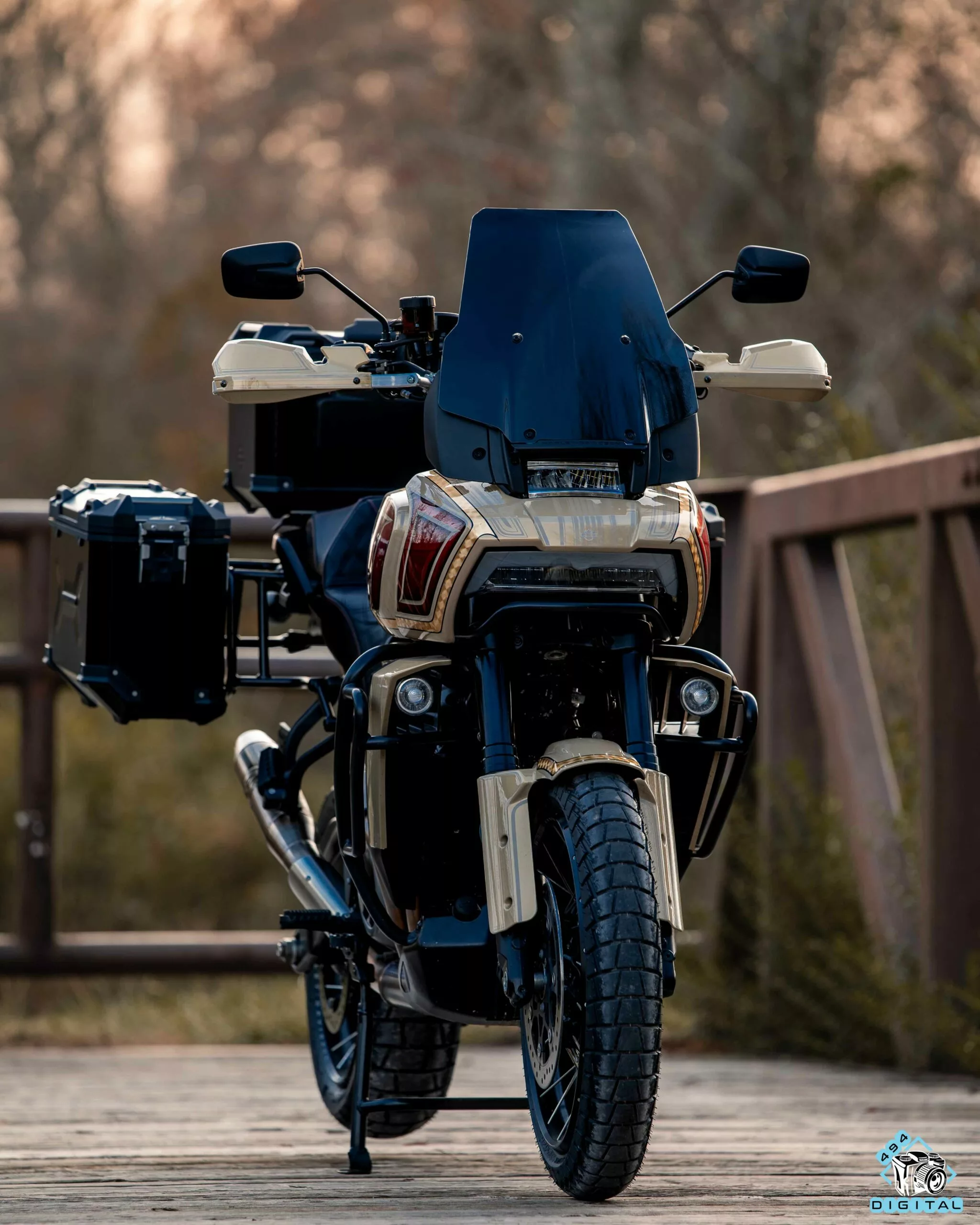 The main goal of this project was to bring attention to the new platform and to get the community to warm up to the new Revolution Max motor and the direction the Motor Company is going. The possibilities are there to build something unique with a little creativity and the right aftermarket support. "I wanted to build the ultimate sport touring bike; something that could put down mileage, carry everything needed for long trips, and look good while doing so," Matt says.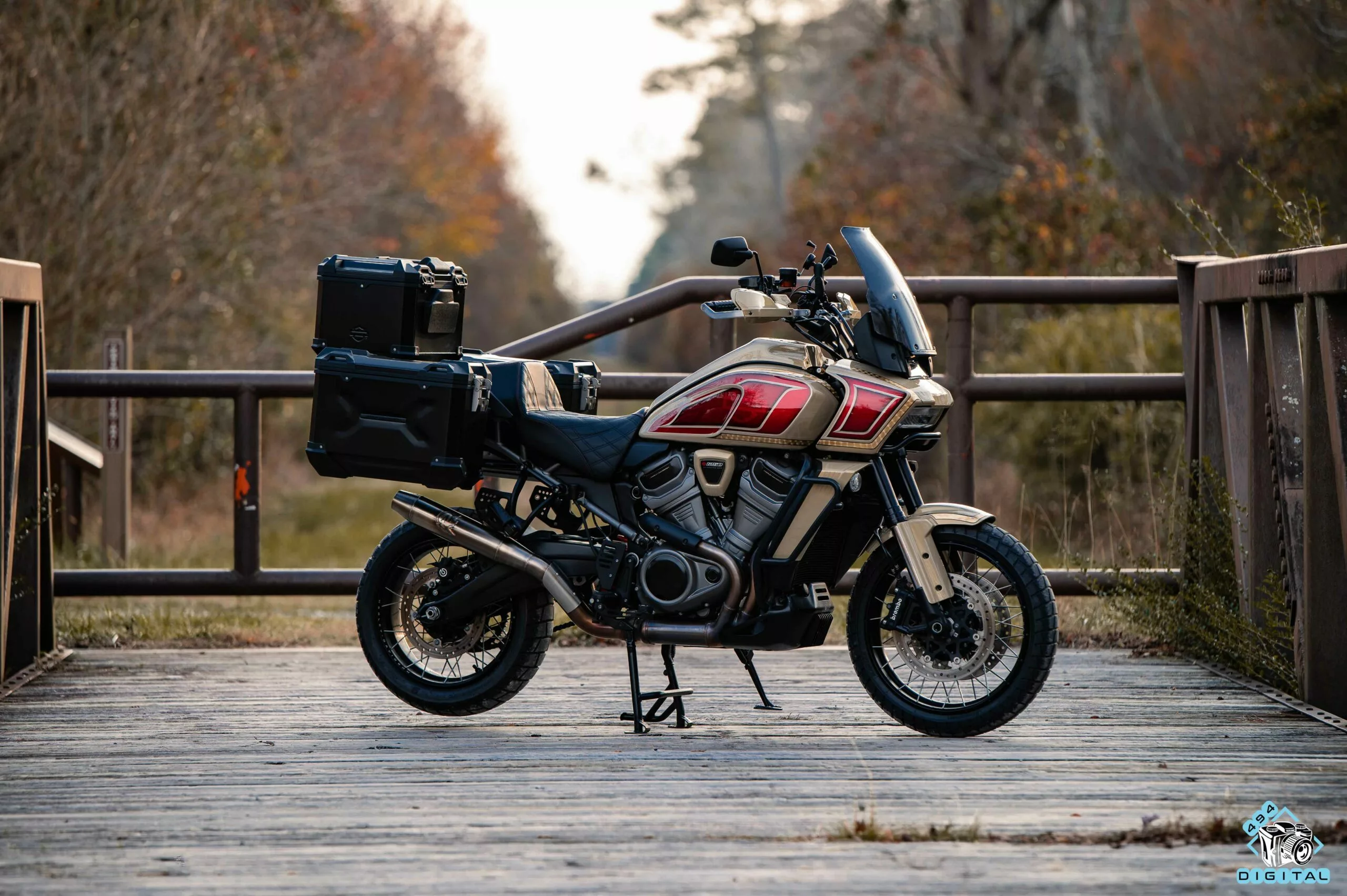 With the Pan America being such a new platform, parts availability and lack of aftermarket support can pose a problem. Luckily, Cody's heavy flake can make up for a lack of product SKUs with some wild design and heavy metal flake.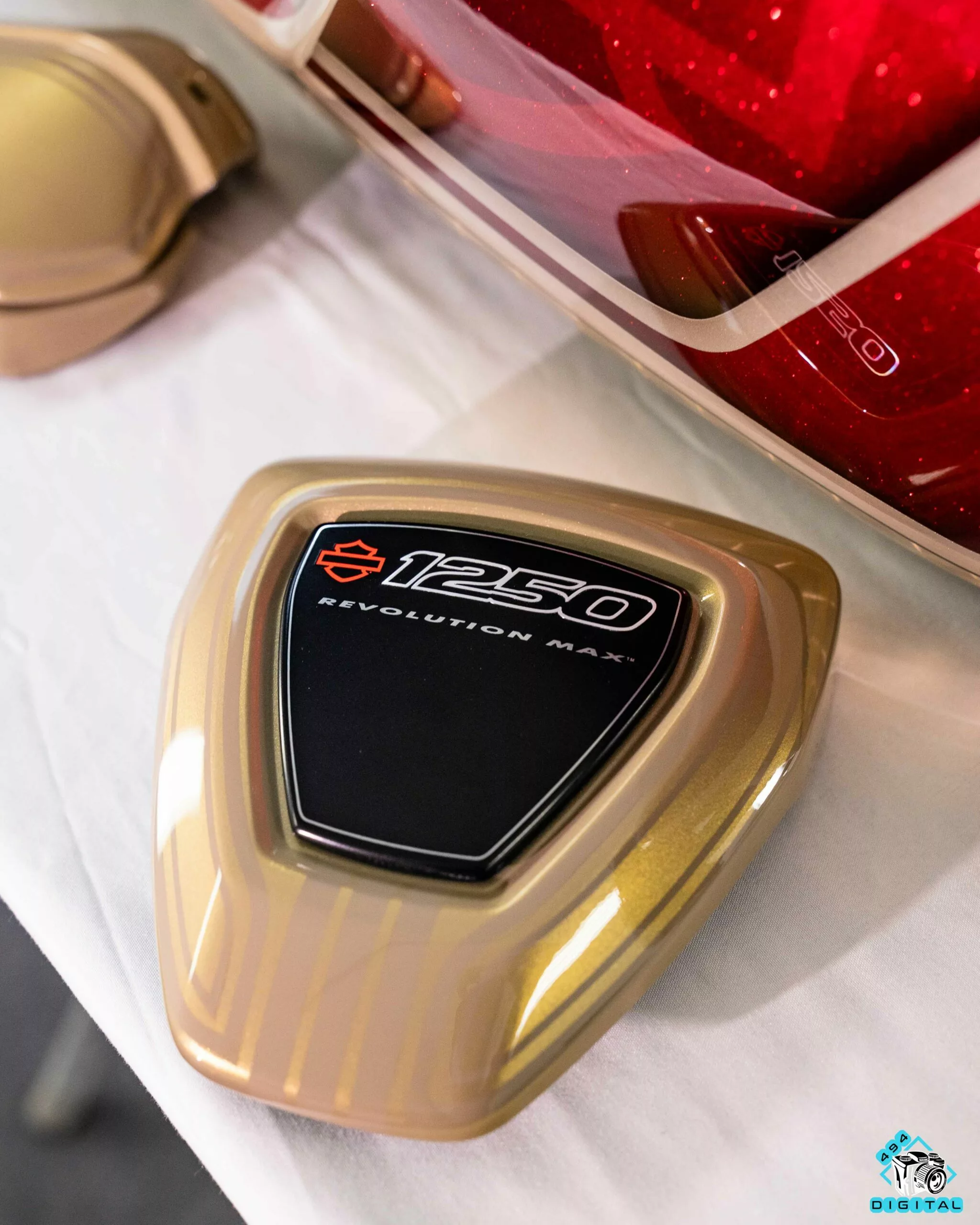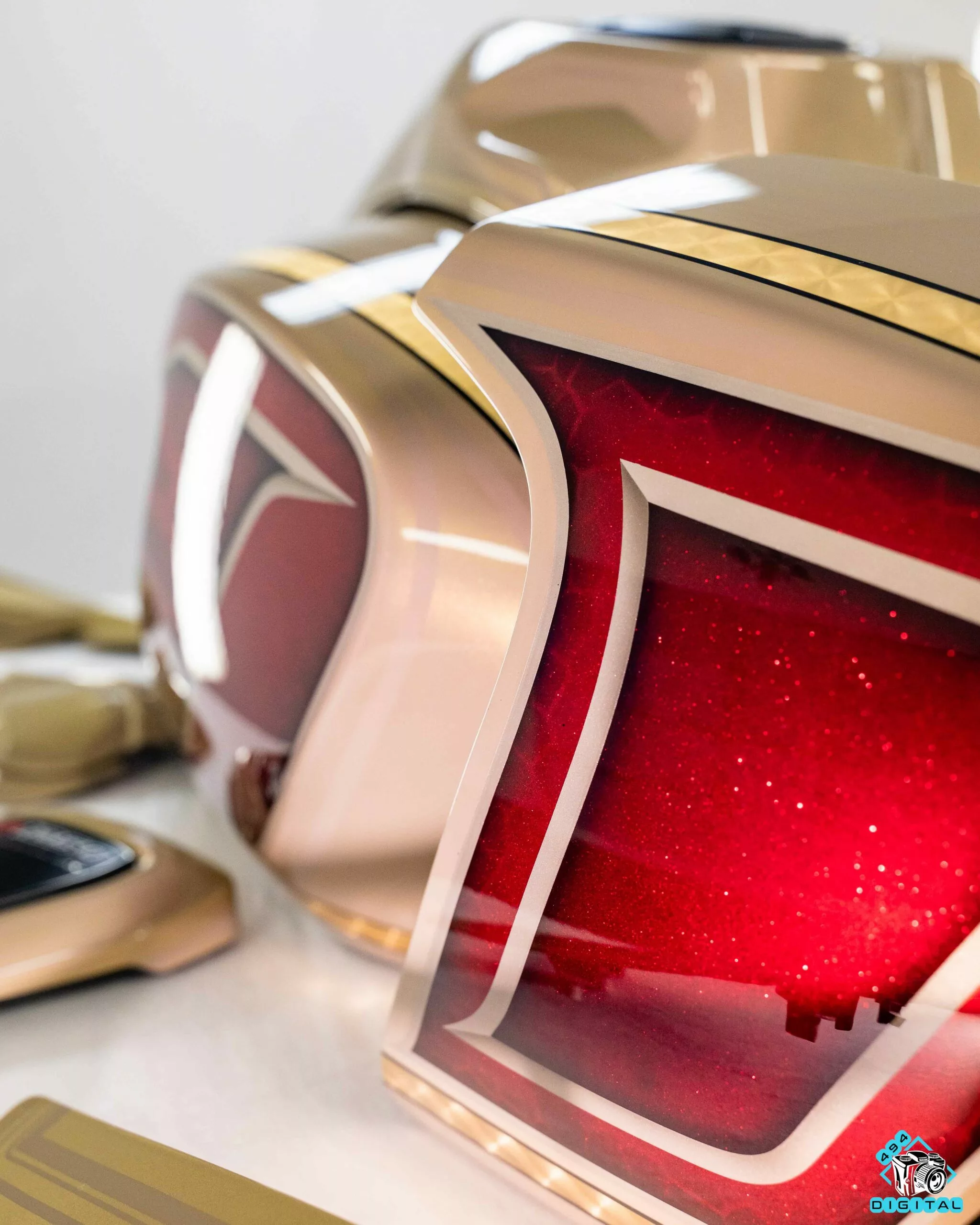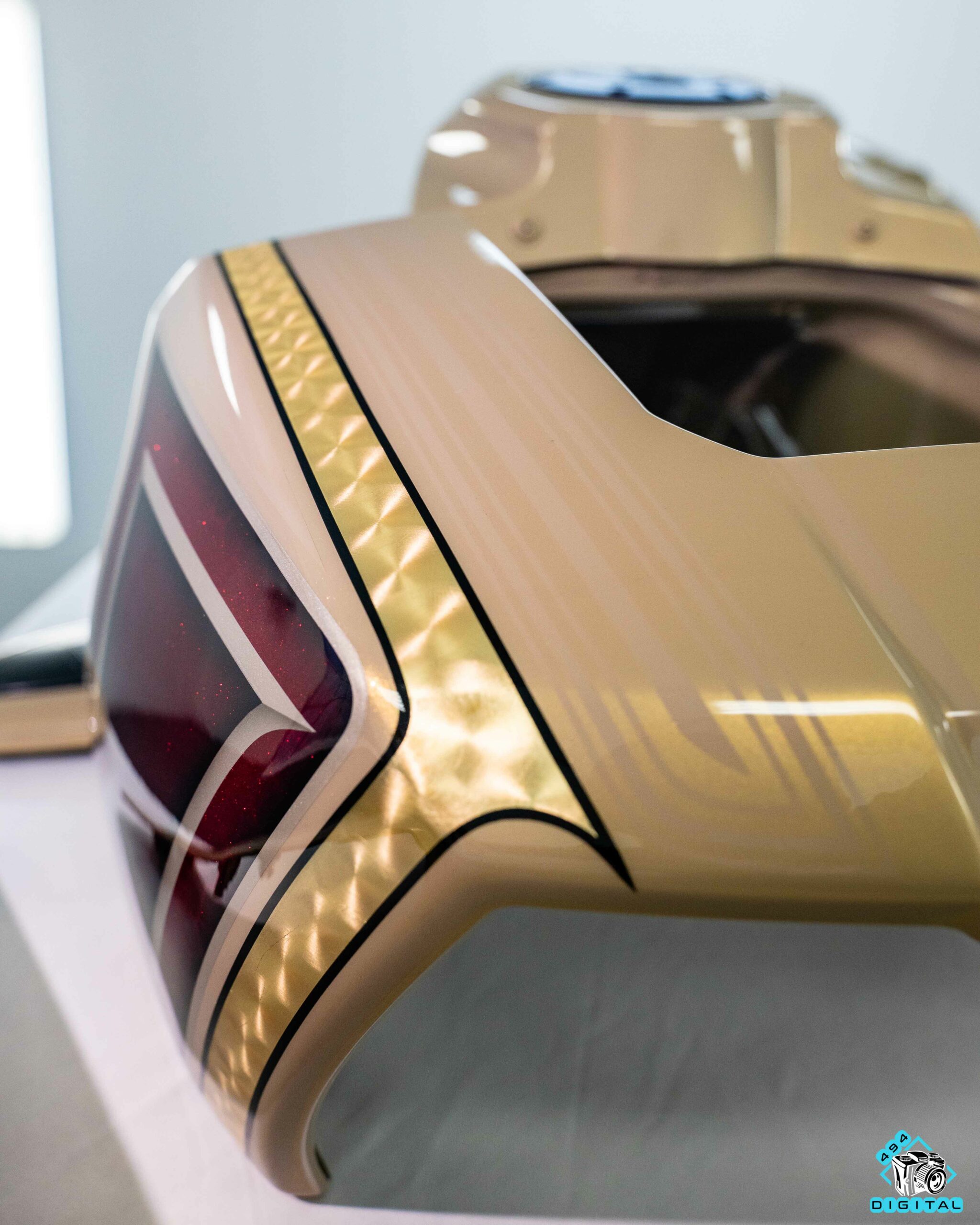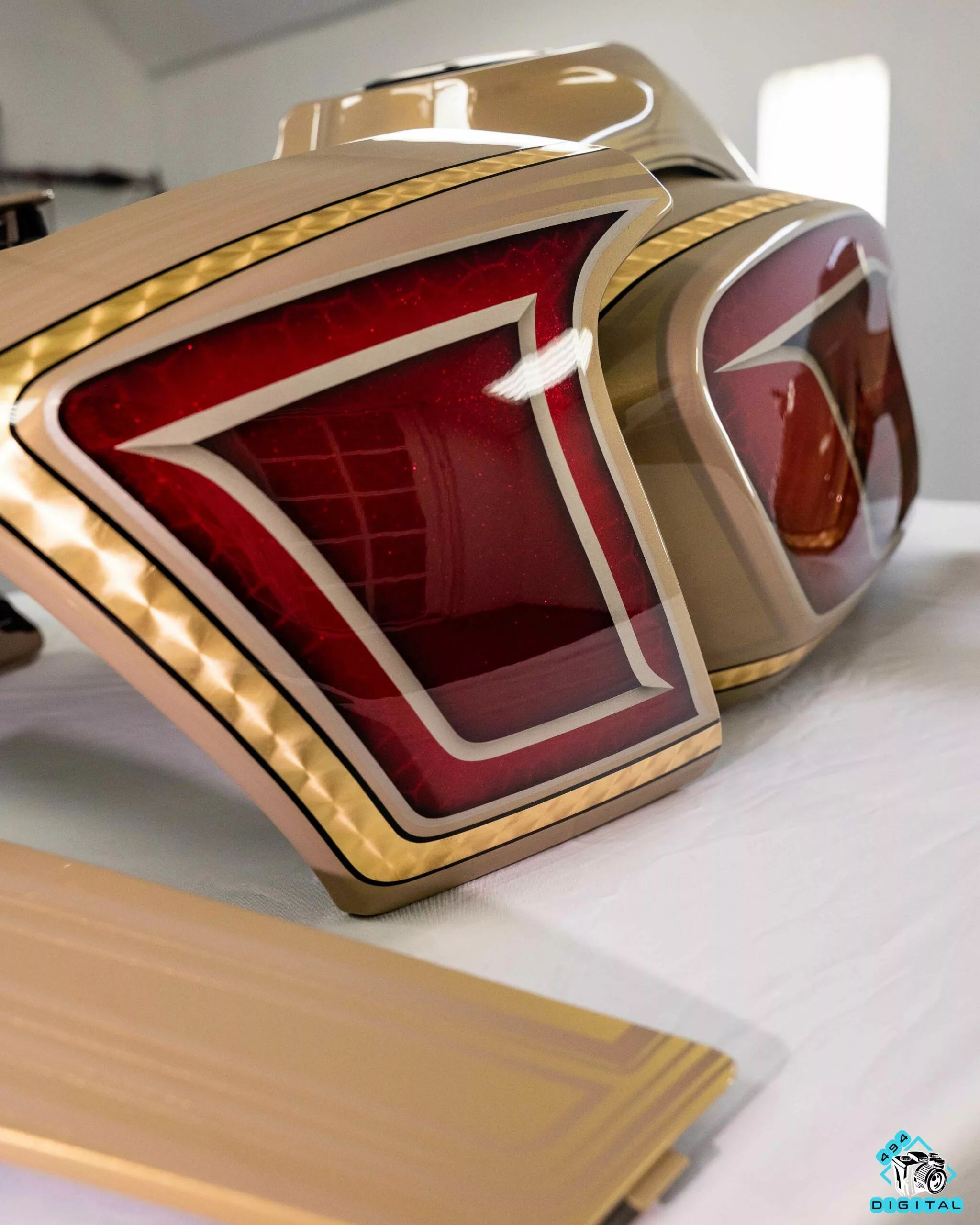 Matthew was able to scrounge up some quality goods from the following manufacturers that jumped on the Pan Am bandwagon: 
A1 Cycles risers/heel guard/cat back exhaust

Custom Saddlemen lattice stitch seat with red top stitch and gold logo that is heated front/rear

R&G Racing Tail Tidy (Fender eliminator)

Screamin' Eagle spark plugs / Screamin' Eagle Extreme Intake

Bridgestone Battlaxx Adventure Trail AT41 Front/Rear Tires
With the bulk of the mods done, Matthew has received quite a bit of praise and some legitimate interest from those who've had the pleasure of seeing it up close. He says the most rewarding part of the project are the reactions from people that never paid the newer bikes any mind or even considered them. "People have mentioned to me that they want to do something similar or trade in their bikes for a Pan Am," he recalls. "Not to mention just the riding the bike, it is incredible! The performance and touring capabilities are almost endless and I have been able to put 11,000 miles on it this season alone."
Garage Built in Chesapeake, VA/ @xxglide_kingxx

2021/Harley Davidson/Pan America Special RA1250S

A few months to put together and assemble (parts availability/wait time for prep/paintwork)

2021/Revolution Max (DOHC and Independent Variable Valve Timing/1250cc with 13.0:1 Compression/Screamin' Eagle spark plugs/ Screamin' Eagle Extreme Intake) 150hp and 94ft-lb

Semi-Active Front and Rear Suspension with Vehicle Load Control

Front Suspension: 47mm inverted fork with electronically adjustable semi-active damping control. Aluminum fork triple clamps.  

Rear Suspension: Linkage-mounted monoshock with automatic electronic preload control and semi-active compression and rebound damping.

Brakes Front: radially mounted, monoblock, 4-piston caliper; Rear: floating, single piston caliper

Anodized Aluminum Tubeless Laced Wheels, Adaptive LED Lighting

Paint by Cody Rountree @codyrountreepaint
@painthuffermetalflake metal flakes and pearls along with @houseofkolor_ candys were used




Source : Hotbikeweb