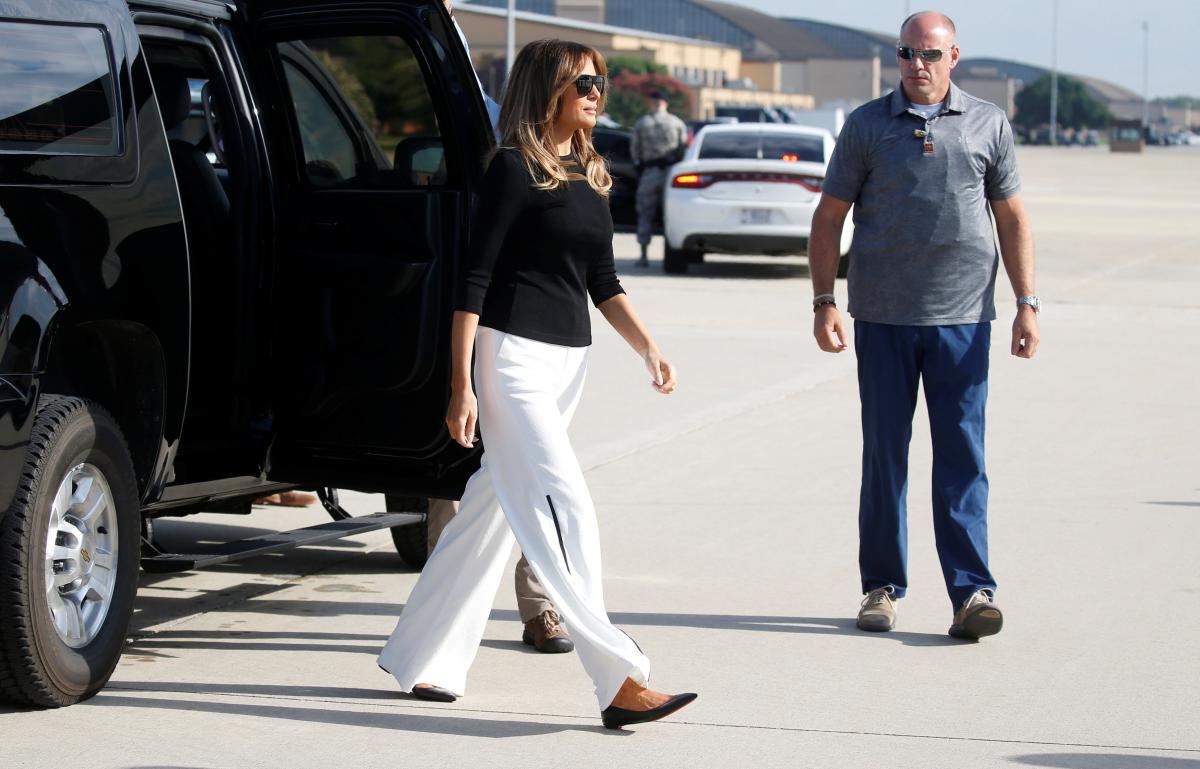 DAVIS MONTHAN AIR FORCE BASE, Ariz. (Reuters) – Melania Trump, wife of U.S. President Donald Trump, traveled on Thursday to Arizona to get another first-hand look at conditions for children brought illegally to the country by their parents.
It was the second trip in a week for the U.S. first lady to see children separated from their parents after her husband's administration cracked down on migrants at the southern border.
The first lady had pressured her husband to change his hardline approach after images of distraught immigrant children dominated headlines in the United States and abroad.
"She'll continue to give her husband her opinion on what her thoughts are on family reunification," her spokeswoman Stephanie Grisham told reporters traveling on her plane.


Source : Denver Post