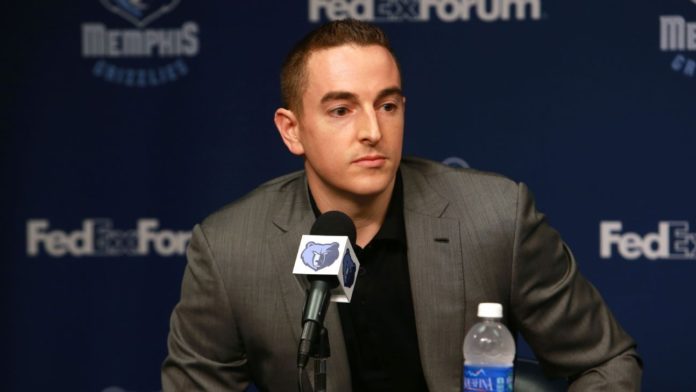 Robert Pera's deal to retain control of the Memphis Grizzlies under the terms of an unusual buy-sell clause values the team between $1.3 billion and $1.4 billion, a big price tag for a small-market team that has been among the league's largest revenue-sharing recipients, sources familiar with the process told ESPN.
To buy the Grizzlies in 2012, Pera teamed with two large minority partners — Steve Kaplan and Daniel E. Straus, who owned in the neighborhood of 30 percent of the Grizzlies combined, sources told ESPN.
The terms of their agreement included the buy-sell clause, which both Kaplan and Straus triggered in the fall.
The clause gave both minority partners the right to buy the team out from Pera by naming a price for his shares — and by extension, the value of the full team.
Once triggered, the three groups negotiated for 60 days to try to strike a deal before Kaplan and Straus submitted binding bids, sources have told ESPN. That window ended without a deal.
Kaplan and Straus then submitted separate bids, with Straus' bid the highest. After a waiting period, Pera announced Monday that he would match the bid and buy out Straus. What happens to Kaplan and his shares is unclear.
Pera also said he plans to keep the team in Memphis.


Source : ESPN