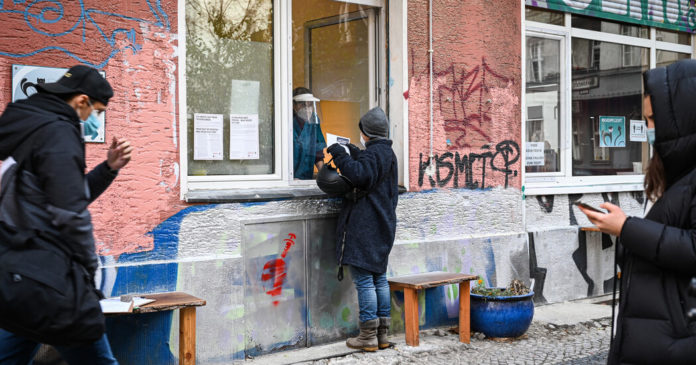 Chancellor Angela Merkel of Germany on Thursday detailed measures to extend and tighten the country's partial lockdown.
"It's in our hands, we are not without power" she told lawmakers in presenting details of restrictions that would likely last through December. "Without a doubt we have difficult months ahead of us."
As daily infections remain high despite a three-week old lockdown, Ms. Merkel and state governors agreed on Wednesday to stricter rules and an extension of the lockdown through December.
The new restrictions limit gatherings to five people (not counting children under 14) from no more than two households; require mask usage in outdoor shopping areas, in front of stores and in store parking lots; and tighten rules regarding how many people can be in shops at the same time.
Schools will remain open but will break for Christmas a couple of days earlier than planned. New rules — like mandatory masks during lessons and part-time physical education classes — will go into effect in regions with high rates of infection.
The current lockdown was announced at the end of October for the month of November and was designed to allow some loosening of rules during the holiday season, the most important annual celebration in Germany. The extension announced on Wednesday included an exception allowing up to 10 people to meet between Dec. 23 and Jan. 1.
Ms. Merkel also spoke about vaccines, noting that doctors, nurses and other care personnel will get the very first doses, possibly next month.
Although the exponential increase of daily cases seen earlier this month has leveled off, Germany has recorded a daily average of at least 18,000 new cases over the past week, according to a New York Times database, and the number of very sick and dying patients continues to rise. On Tuesday, the German authorities registered 410 deaths, a record.


Source : Nytimes