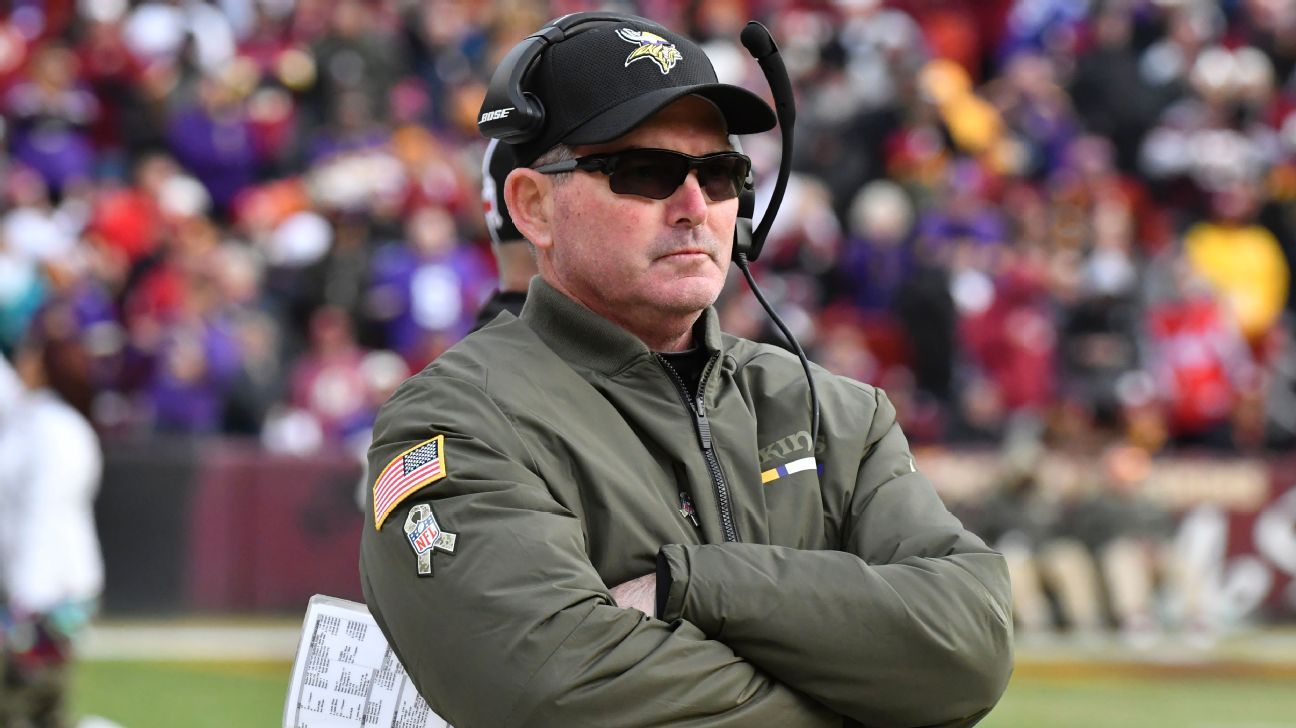 EAGAN, Minn. – If the Minnesota Vikings end up looking to the free-agent guard market for help with their injured offensive line, there's a good chance Richie Incognito won't be getting a call.
On Tuesday, Vikings coach Mike Zimmer denied a claim from the former Buffalo Bills offensive lineman that Minnesota had reached out to him this offseason in hopes of potentially signing him.
"No interest and totally false," Zimmer said. "Tweet that."
The four-time Pro Bowl guard abruptly announced his retirement in April after 12 seasons in the NFL. Six weeks later, Buffalo released Incognito from its reserved/retired list, making him free to resume his playing career.
In May, Incognito was placed in a mental hospital following an outburst at a South Florida gym in which he allegedly threw weights and other items at gym employees and customers, and claimed the government was monitoring him.
In early June, Incognito told the Associated Press in a text that he was interested in resuming his career and thanked the Bills and owners Terry and Kim Pegula.
In an interview with TMZ Sports last week, Incognito discussed a litany of topics including wanting to run for public office some day and "empower as many minorities as I can." When the conversation shifted to football and whether the 35-year-old guard would suit up this season, Incognito noted apparent interest he'd received from two teams.
"I'm training five days a week, 2.5 hours a day, still in great shape," Incognito told TMZ Sports. "Just waiting on that call. I've had calls from Minnesota, Seattle. I really just don't want to go to training camp, so we'll see."
Hours after Zimmer addressed Incognito's claim, the offensive lineman took to his Twitter account to post a series of text message screen shots from an alleged conversation with late Vikings offensive line coach Tony Sparano, who coached Incognito in Miami from 2010-11.
Incognito informed the recipient of the texts that he wanted to be traded in March after the Bills asked him to take a pay cut. In one text, Incognito pitches to Sparano that he could come to Minnesota to "talk to everybody make sure everyone is comfortable" and that "Kirk can sling it. Needs protection."
Nowhere in the texts does the man alleged to be Sparano tell Incognito the Vikings are interested in acquiring him.
"Wish I could get u going, never know," a response to Incognito read.
Incognito issued a profanity-laced Tweet directed at Zimmer, calling the Vikings coach a "liar" for shooting down his claims.
The controversial offensive lineman was at the center of an investigation into the bullying of former Dolphin teammate Jonathan Martin in 2013, which led to a three-month suspension for Incognito.
In July, Incognito was named "first national ambassador" of Boo2Bullying, a non-profit, anti-bullying organization based in Los Angeles.


Source : ESPN