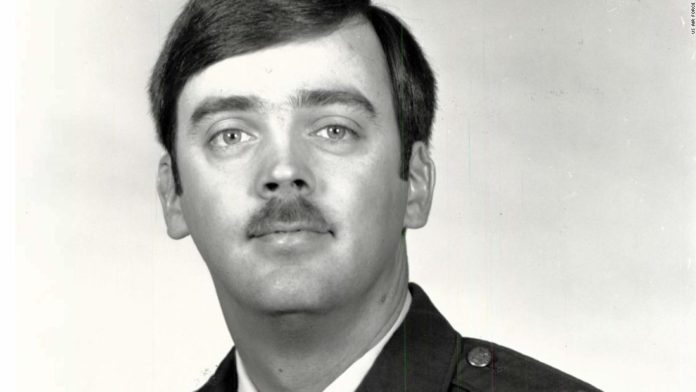 Capt. William Howard Hughes Jr. disappeared in July 1983 after returning from duty in Europe. He was last seen in New Mexico withdrawing $28,500 from his bank account at 19 different branch locations, the Air Force said in a statement.
Interviews with Hughes' friends and associates and checks with law enforcement agencies in the US and abroad failed to locate him, it said, and he was formally declared a deserter on December 9, 1983.
Then just a few days ago, a mystery that began in 1983 came to an end.
"On June 5, during a passport fraud investigation, the US Department of State's Diplomatic Security Service interviewed an individual claiming to be Barry O'Beirne. After being confronted with inconsistencies about his identity, the individual admitted his true name was William Howard Hughes Jr., and that he deserted from the US Air Force in 1983," the Air Force said.
"Capt. Hughes claimed that in 1983 he was depressed about being in the Air Force so he left, created the fictitious identity of O'Beirne and has been living in California ever since."
Special agents from Travis Air Force Base took Hughes into custody at his California home Wednesday and he is being held at the base, the Air Force said. It is unclear what charges he faces.
The Air Force said that Hughes had a "Top Secret/Single Scope Background Investigation" clearance at the time of his disappearance.


Source : CNN