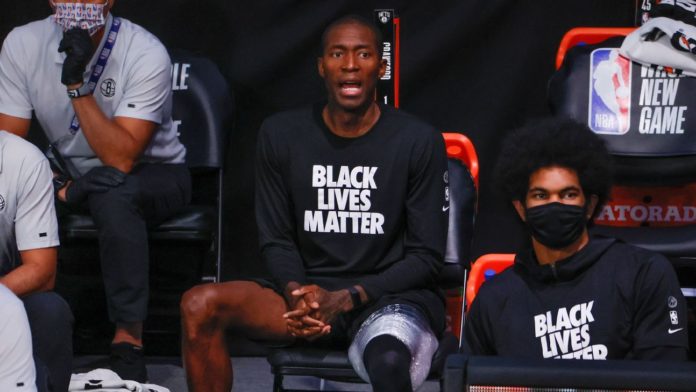 Brooklyn Nets guard Jamal Crawford will be out "a few games" after suffering a left hamstring strain during Tuesday's win over the Milwaukee Bucks, according to Nets interim head coach Jacque Vaughn.
"He'll miss a few games for us," Vaughn said prior to Wednesday's game against the Boston Celtics. "And still assessing [the injury] on a daily basis, but do look forward to him joining us going forward."
Crawford, 40, signed with the Nets last month after the organization dealt with a slew of injuries and positive tests for the coronavirus. He was held out of the Nets' first two bubble games in Orlando, Florida, as Vaughn wanted Crawford to build up his conditioning after being out of the league since April 2019.
Crawford injured his hamstring in the second quarter after scoring five points and dishing out three assists in six minutes. Tuesday marked the first time that he played in an NBA game since April 9, 2019, when he went off for 51 points as a member of the Phoenix Suns in a loss to the Dallas Mavericks. Crawford became the oldest player in the league after Vince Carter, 43, announced his retirement earlier this summer.
Vaughn said young veterans Caris LeVert (thigh contusion) and Joe Harris (hamstring/back tightness) will be available against the Celtics after sitting out Tuesday's game.


Source : ESPN