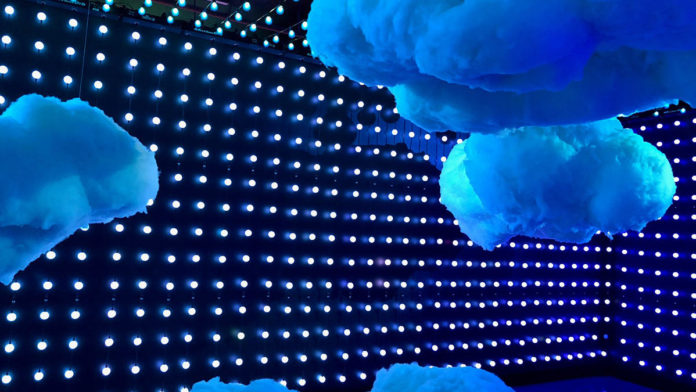 Dream Machine, a new immersive, interactive experience, has just opened in Williamsburg — and it's encouraging you to chase (and Instagram) your dreams.
The 9-room immersive art experience is a place for people to explore, find some magic moments and maybe even some Instagram gold. Organizers say they wanted to created a respite that felt like a break from reality, and set a stage for people to be inspired and take their dreams to the outside world.
The dream-like rooms include a cloud space, featuring floating clouds, where the lighting changes color to set different moods. Another is full of falling bubbles that seem to turn into sparkling dust when they pop.
Step through a corridor and you'll find yourself in a what seems to be a laundromat — however the spin cycle spins out cotton candy. Then there's the pool room, with the ball pit. As you finish your experience, stroll through to the room that looks like a giant garden, where organizers say the room symbolizes coming back to reality and planting your dreams in a place where they can grow.
The Dream Machine is open from 10 a.m. to 10 p.m. everyday from Thursday, and set to close on May 31st. Buy a ticket and reserve a spot online at Dream Machine for $38 per person.




Source : Nbcnewyork