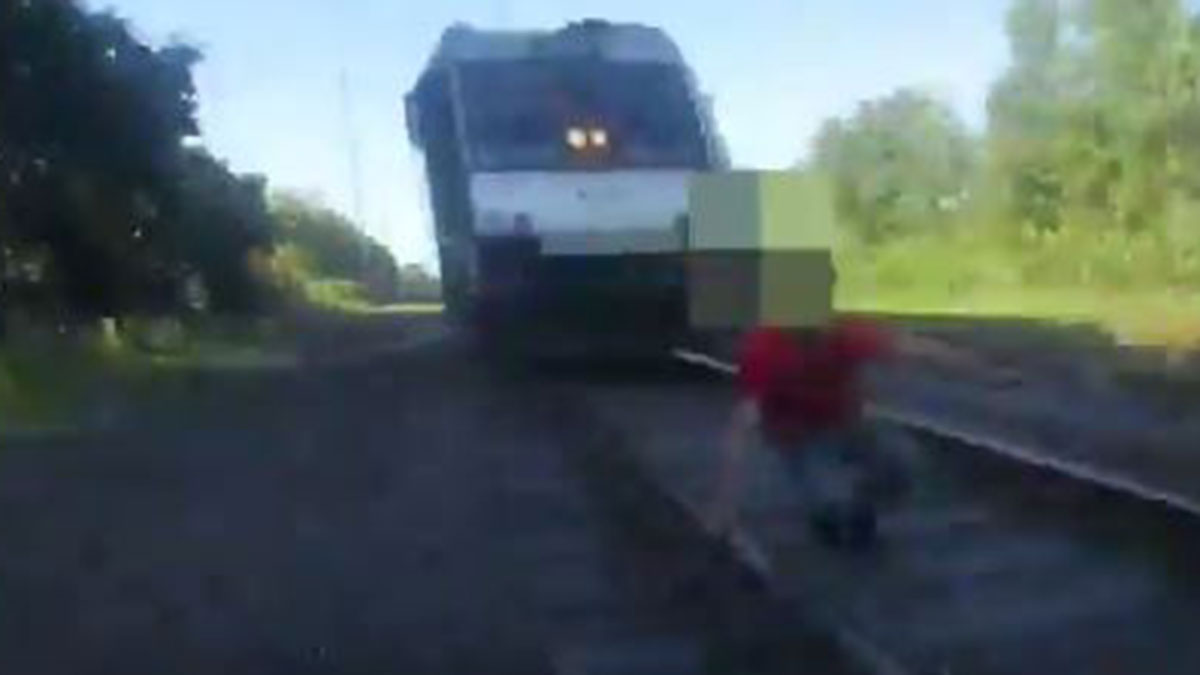 A New Jersey police officer saved a man from being struck by a train.
Officer Kyle L. Savoia was called to check the condition of a man who was on the train tracks last Thursday around 8:19 a.m. near a train station in Perth Amboy.
When he arrived, a bystander pointed out the man, who was lying on the northbound tracks about 200 yards away from the station. Savoia then saw a train heading towards the man and he started to run, waving his arms to alert the train, while shouting to get the attention of the man.
The train noticed Savoia's signals and began to slow down and the man was able to jump out of the way just prior to being struck, police said.
Savioa's body cam captured video of his life-saving actions. He believes, however, it was just a part of his duty as a police officer.
"As police officers, our job is to make quick decisions in difficult situations and to act on them," Savoia said. "At the end of the day, all that matters is everyone gets home safe. Also at such an early stage of my career, to be able to make an impactful difference in a person's life is incredible and makes me love what I do every day."
Savoia was sworn in on Jan. 18, 2018. His father, who passed away in 2016, served as a Perth Amboy police officer for 28 years.




Source : Nbcnewyork