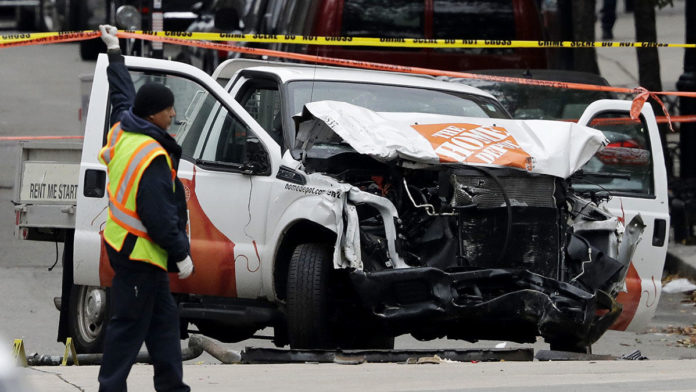 What to Know
The NYPD is ramping up security Wednesday, which is the one-year anniversary of the terror attack in Tribeca

The Greenwich Village Halloween Parade will go on as normal but there will be more officers as well as police dogs

Last Halloween a man driving a Home Depot truck mowed cyclists on Hudson River Greenway bike path, killing eight people
The NYPD will be increasing its number of officers around New York City Wednesday as Halloween parades and festivals get underway on the one-year anniversary of the terror attack in Tribeca.
On Halloween last year, eight people simply enjoying a sunny afternoon lost their lives along a bike path that snakes along the Hudson River. NYC put up concrete barriers and metal bollards to add security in the aftermath of the attack.
Terror Suspect Mows Down Pedestrians on Bike Path, 8 Killed
The Greenwich Village Halloween Parade, which has taken place for nearly 50 years, will go on as normal Wednesday, but added security will be on hand. More than one million people attend the October event. Officers in uniform and plainclothes also police dogs are assigned to the parade.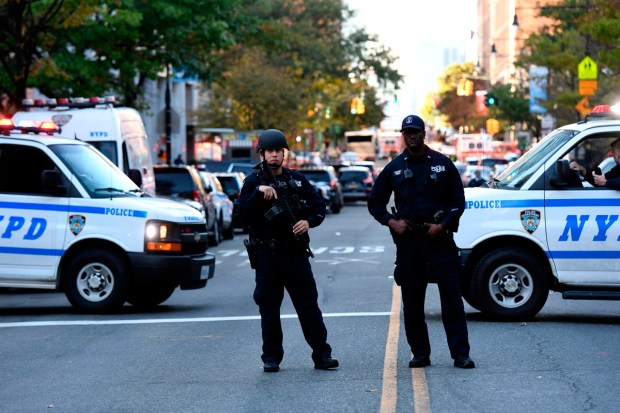 Dramatic Images: Aftermath of Deadly Manhattan Truck Rampage
The alleged attacker, a 29-year-old Uzbek national living in New Jersey, Sayfullo Saipov, drove a Home Depot rental pickup truck at least 10 blocks down the popular Hudson River Greenway bike path from West Houston to Chambers streets, hitting nearly a dozen pedestrians and bicyclists before crashing into a school bus near Stuyvesant High School and elementary school P.S. 89, just a few blocks north of the World Trade Center, authorities said.
In the days following the attack, authorities called it a "cowardly act of terror."




Source : Nbcnewyork