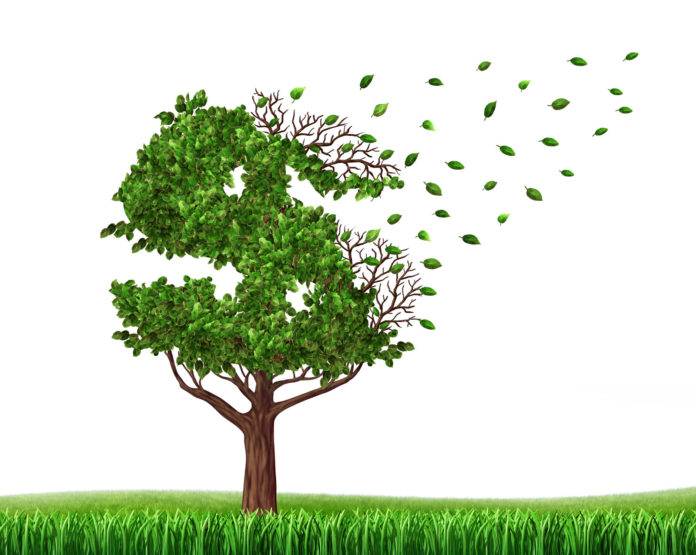 Lenders have anecdotally signaled a pullback in subprime loans, but now there's also data to back up those claims as subprime originations have declined by 8.5% year over year through 2018 so far, according to the Equifax U.S. National Consumer Credit Trends Report. 
Year-to-date, 819,600 subprime auto loans have been originated down from 894,500 during the same period the year prior. Corresponding total subprime balances dropped to $14.4 billion compared with $15.7 billion the year prior, according to the report.
Through February 2018, 22.9% of auto loans were issued to consumers with a subprime credit score compared with 24.3% in 2017.
The drop in subprime originations is nearly double the overall decline in loan originations, which have slowed by 4.1% year over year reflecting the decline in auto sales analysts predicted at the start of the year.
"We continue to see a slight pull-back in originations at the onset of 2018 compared with the previous few years, signaling that this year may see slightly [fewer] sales for autos," said Gunnar Blix, deputy chief economist for Equifax. "We're also looking at credit source trends, which show that an increasing share of subprime accounts are being originated at the independent dealer level."
The trend of declining subprime originations extends to leasing as well with 52,900 subprime auto leases originated year-to-date representing a 12% decrease year over year. Leasing overall to all credit tiers is also on the decline. Auto lease origination balances fell to $8.45 billion compared with $10.21 billion the same period the year prior — a 15% decline year over year.


Source : AutoFinanceNews