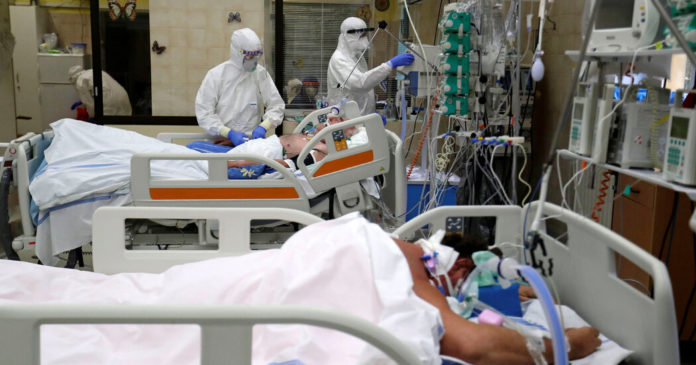 In parts of the world where the coronavirus is resurging, the outbreaks and a rising sense of apathy are colliding, making for a dangerous combination.
Health officials say growing impatience is a new challenge as they try to slow the latest outbreaks, and it threatens to exacerbate what they fear is turning into a devastating autumn.
"People are done putting hearts on their windows and teddy bears out for scavenger hunts," said Katie Rosenberg, the mayor of Wausau, Wis., a city of 38,000 where a hospital has opened an extra unit to treat Covid-19 patients. "They have had enough."
The issue is particularly stark in the United States, which has more known cases and deaths than any other country. But a similar phenomenon is sending off alarms across Europe, where researchers from the World Health Organization estimate that about half of the population is experiencing "pandemic fatigue."
In some parts of the world, behavior has changed and containment efforts have been tough and effective. Infections have stayed relatively low for months in places such as Australia, Japan, New Zealand, South Korea and China, where the virus first spread. After a dozen cases were detected in the Chinese city of Qingdao, the authorities sought this past week to test all of its 9.5 million residents.
Siddharth Sridhar, an assistant professor of microbiology at the University of Hong Kong, said, "We have very little backlash here against these types of measures."
"If anything," he added, "there's a lot of pushback against governments for not doing enough to contain the virus."
The response in the United States and much of Europe has been far different. People who once would not leave their homes are now considering dining indoors for the first time.
Beth Martin, who is working as a contact tracer in Marathon County, Wis., said she had interviewed a family that became sick through what is now a common situation — at a birthday party for a relative in early October.
"Another case said to me, 'You know what, it's my adult son's fault,'" Ms. Martin recalled. "'He decided to go to a wedding and now we're all sick.'"
Dr. Michael Landrum, who treats coronavirus patients in Green Bay, Wis., said that mask use was more widespread than in the spring and that treatment of the virus was more sophisticated.
Back then, it was not as hard to figure out where sick patients had contracted the virus. There were outbreaks at meatpacking plants in town, and many cases were tied to them. Now it is more complicated.
"The scary scenario is the number of patients who really just don't know where they got it," Dr. Landrum said. "That suggests to me that it's out there spreading very easily."


Source : Nytimes