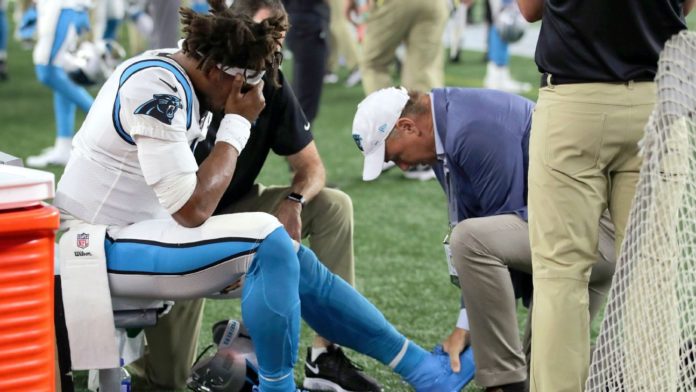 The Carolina Panthers have placed quarterback Cam Newton on injured reserve with a foot injury.
"For the past seven weeks, Cam has diligently followed a program of rest and rehab and still is experiencing pain in his foot," general manager Marty Hurney said in a statement. "He saw two foot specialists last week who agreed that he should continue that path prescribed by the team's medical staff, and that it likely will take significant time for the injury to fully heal."
Sources told ESPN's David Newton earlier this week that surgery has not been recommended for Cam Newton, who has been sidelined since Week 3 with a Lisfranc injury to his left foot.
Kyle Allen will remain the team's starting quarterback as the Panthers (5-3) prepare to face the Green Bay Packers on the road Sunday.


Source : ESPN