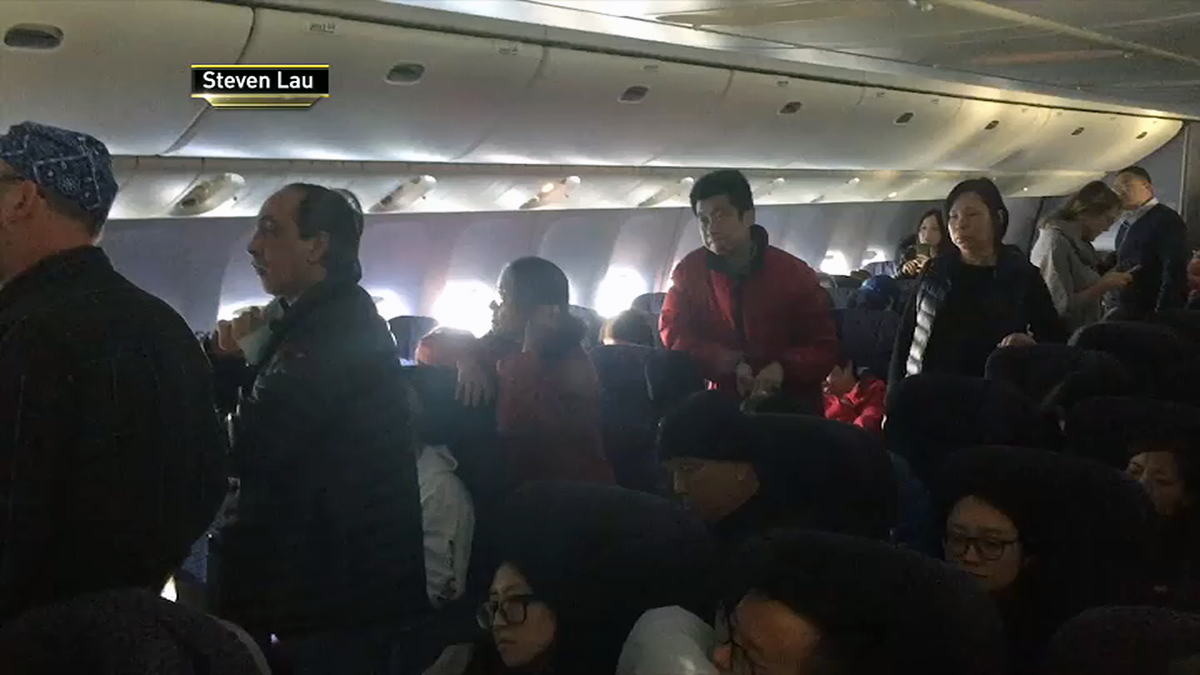 What to Know
Passengers on United Flight 179 boarded at Newark and were supposed to go to Hong Kong, but instead went on a travel nightmare

The flight was diverted to Canada for a medical emergency, then was stuck when there was a problem with the emergency exit door

Passengers were stuck on the plane for 16 hours in Canada before a replacement plane took them back to Newark
Passengers who boarded a flight at Newark airport expected to go to Hong Kong, but instead were taken on a 20-hour debacle that didn't get them any closer to their destination a day later. 
NBC News reported that the series of unfortunate events unfolded like a traveler's nightmare.
The flight, United Airlines 179, initially took off from Newark around 3 p.m. Saturday. 
But it was diverted to a Canadian airforce base in Newfoundland due to a medical emergency, the airline said. The sick passenger was taken to a local hospital. 
Then there was a problem with one of the emergency exit doors, passenger Steven Lau told NBC News. 
Hours later, passengers were told it was frozen shut. 
A rescue plane didn't arrive until about noon Sunday. Passengers spent most of the time they were stranded on the aircraft. 
"The airport did not have customs officers overnight so we were not able to let customers depart the aircraft," United said in a statement. "We apologize to our customers and our crew is doing everything possible to assist them during the delay."




Source : Nbcnewyork