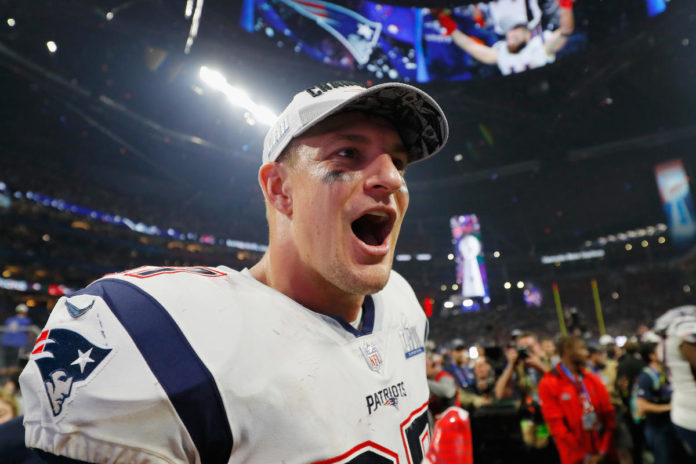 New England Patriots tight end Rob Gronkowski has announced his retirement.
The Super Bowl champion did so in a post on Instagram Sunday night just before 6 p.m. 
"It all started at 20 years on on stage at the NFL draft when my dream came true, and now here I am about to turn 30 in a few months with a decision I feel is the biggest of my life so far," he said in the post.
"Cheers to all who have been part of this journey, cheers to the past for the incredible memories and a huge cheers to the uncertain of what's next."
More about this story to come.




Source : Nbcnewyork