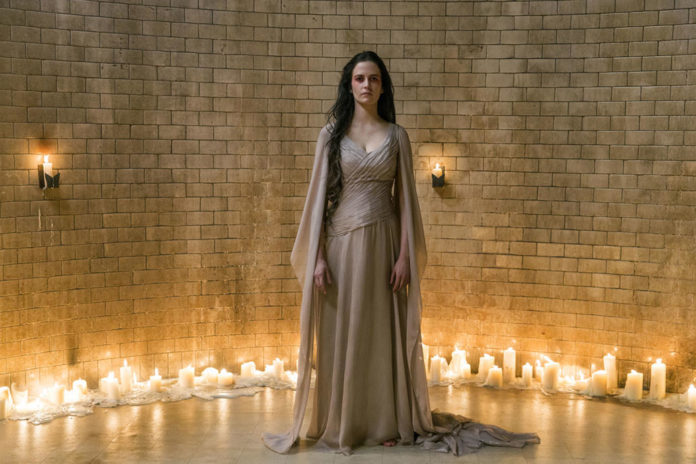 Now Playing
Penny Dreadful Sneak Peek: Re-creating creepy Victorian times
Next Up
Riverdale Cast Picks Their Dream Sabrina Crossover
Just as surprisingly as it ended, Penny Dreadful is coming back. The horror series will return for an unexpected fourth season, Showtime announced Thursday.
Penny Dreadful: City of Angels will move the action from Victorian London to Los Angeles in 1938. The setting is steeped in Mexican-American folklore and social tension. The story will follow an all-new cast of characters, some of whom are connected to the deity Santa Muerte and others allied with the Devil, as they beef over whose god is the baddest.
Creator John Logan will return to executive-produce, joined by Kidding's Michael Aguilar. Production will start in 2019.
PHOTOS: The Bloodiest Shows On TV (Warning Graphic Images)
Penny Dreadful originally starred Eva Green and ran for three seasons from 2014 to 2016 before abruptly ending. That summer, Showtime CEO David Nevins said that Logan had always planned for it to be three-and-out, and that Showtime wanted to do more. Now the network is getting its wish, as Logan has a new idea to reboot the show as an anthology.
Check out some key art for Penny Dreadful: City of Angels.
Photo: Mitchell Jordan
Penny Dreadful can be streamed on Showtime, including via the Showtime add-on for Hulu.
(Full disclosure: TV Guide is owned by CBS, Showtime's parent company.)




Source : TVGuide