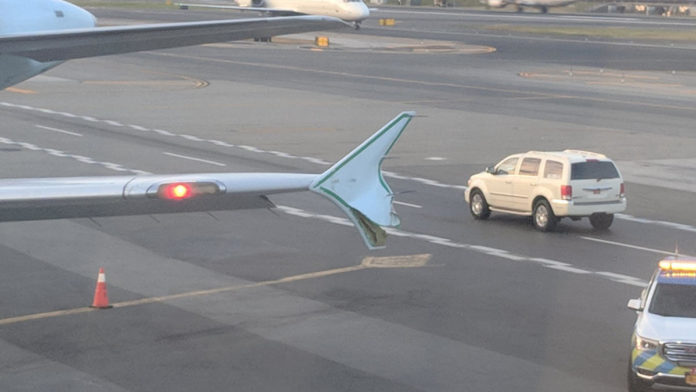 Two planes filled with passengers scraped each other while taxiing at LaGuardia Airport Monday, officials say.
The FAA says Air Canada Flight 716, an Airbus A320, and Republic Airline Flight 4589, an Embraer 175, scraped wingtips while taxiing just after 5 p.m.
Both planes continued on to their gates and passengers deplaned normally. 
A man waiting to take the same Air Canada plane home snapped a photo of the plane with the broken wingtip.
"I don't think the winglet is supposed to look like this," he tweeted. 
The FAA says it will investigate. 




Source : Nbcnewyork