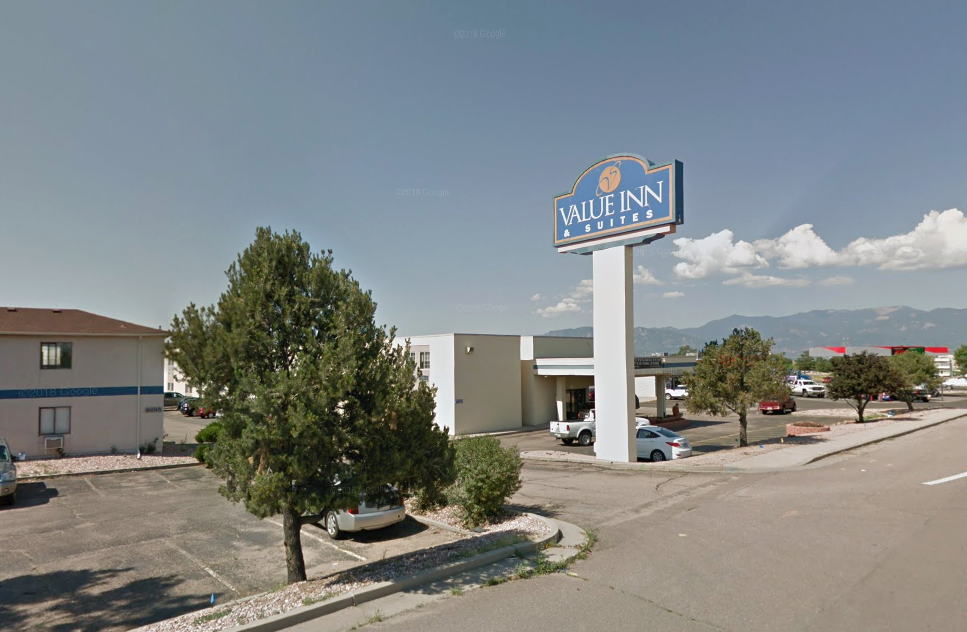 Colorado Springs police have arrested a 20-year-old man in connection with a shooting near a city motel.
Officers were called to the Airport Value Inn and Suites at 6875 Space Village Avenue around 12:45 a.m. Sunday by a clerk at the motel who reported a man with a gun.
Shortly after, police received a second call saying that a man had been shot and was lying in the middle of the road, according to El Paso County Sheriff's Office spokeswoman Jacqueline Kirby.
The victim was taken to hospital with life-threatening gunshot wounds while police searched for the suspected shooter, identified as David Rhoades, who was thought to have fled on foot.
Officers later learned that Rhoades was hiding in a room at the Value Inn, where he was taken into custody.
Rhoades faces a charge of attempted first-degree murder, Kirby said.


Source : Denver Post