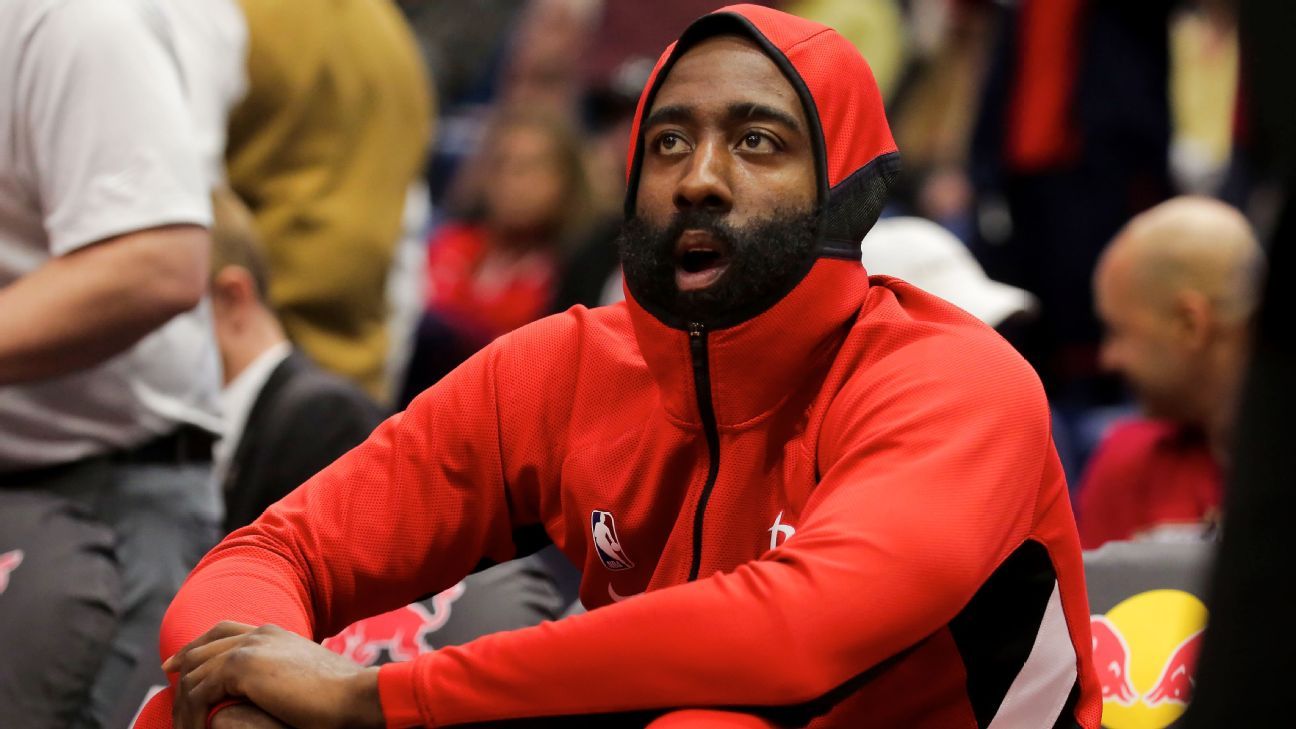 NEW ORLEANS — Houston Rockets guard James Harden missed his first game of the season Sunday night with a toe sprain.
"He probably could [play], but given the circumstances it's better that he doesn't," coach Mike D'Antoni said before the game. "He's banged up a little bit."
With Russell Westbrook also out (rest), the Rockets started Austin Rivers and Eric Gordon against the New Orleans Pelicans, losing 127-112.
Harden played 39 minutes in Saturday's game against the Brooklyn Nets in a 108-98 win. He finished with 44 points, 10 rebounds and 6 assists.
In the past three seasons, Houston is 8-7 when Harden doesn't play and the team is 17-13 without Harden in his career, according to ESPN Stats & Information research.
Harden is averaging a league-leading 38.3 points per game this season.
The Rockets were also without center Clint Capela, who missed his second consecutive game with a heel injury.


Source : ESPN