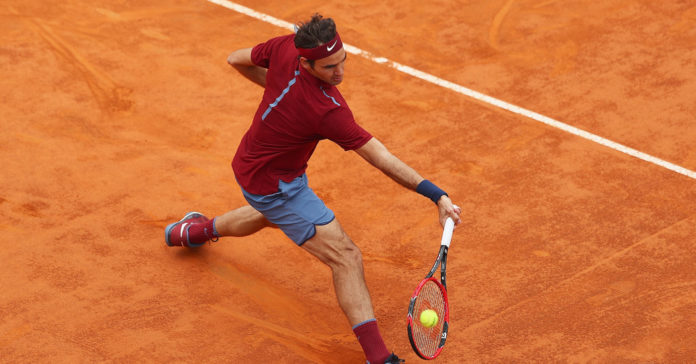 "The thing is he now has the altitude hit in his system," said Ivan Ljubicic, Federer's co-coach. "So once he goes back to altitude in Madrid, he's going to get it back in no time. If you don't play at altitude for a long time, it takes like three or four days to figure it out."
Federer joked in Miami that he had forgotten how to slide, and when he arrived at the Felsberg club at 10 a.m. with Ljubicic and his other coach, Severin Lüthi, one of his first moves was to practice sliding into the corners, first without a racket. As he rallied with the British player Dan Evans, in for the week to serve as a hitting partner, Federer would slide plenty more, seeming hesitant only when pushing forward to pursue drop shots.
"Sometimes the challenge for me is not to slide just to slide," Federer said. "I think that's where Rafa and the top clay-courters do so well. They only slide if they really have to. Because naturally you think, oh sliding is fun, and you start having almost too much fun. You get sucked in."
His longtime fitness trainer Pierre Paganini expressed concern in 2017 that sliding on clay posed a threat to Federer's left knee. "But now it's honestly been such a long time since I had a knee problem," Federer said.
He looked at ease exchanging one-handed backhands and quips with Evans as a steadily increasing number of club members observed from nearby benches, taking photos with their phones.
"I joined the club, so I could watch," Anita Ott, 52, said.
The crowd, not much of one by Federer standards, remained close to library silent, only applauding when the afternoon practice session finally ended shortly before 5 p.m.
There will be much more commotion and anticipation in the near future.
"We saw an increase in ticket sales as soon as we announced he was coming," said Gerard Tsobanian, chief executive of the Madrid Open. "It's a superstar coming to play but also the fear that it might be his last tournament in this city, so people didn't want to let the opportunity pass."


Source : NYtimes