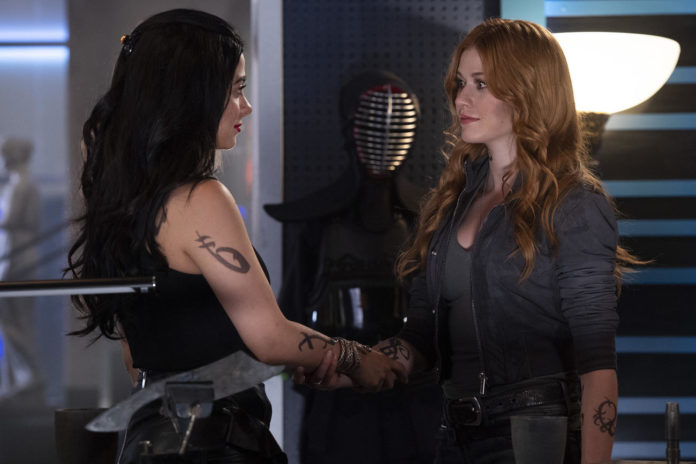 It breaks our hearts, but the end is officially here Shadowhunters fans.
We hate long goodbyes, but we couldn't resist spending just a little bit longer saying, "Hail and Farewell" to the wonderful cast of Shadowhunters — and they couldn't resist saying goodbye to you, the fans. In addition to filming Farewell to Shadowhunters with us, each cast member gave TV Guide a personal thank-you and goodbye message to share with their fans to let you know how much they'll always appreciate your love and support.
Katherine McNamara nearly made us cry with her touching address: "The Shadowfam is such an astounding group of individuals. I am constantly in awe of each and every one of you and will be eternally grateful for everything you've brought into my life. For someone who gets to do something that I love for a living, gets to play make-believe, gets to imagine all different things, I could have never imagined something like this happening. So I just have to thank you for letting me be a very small part of something that's become so special."
Discover Your New Favorite Show: Watch This Now!
To hear the rest of McNamara and the cast's farewells, make sure to watch the video above!
Farewell Shadowhunters fans! (And let's get started on a reunion episode?)
Shadowhunters is currently streaming on Hulu.
PHOTOS: Shadowhunters' Malec Wedding Photos
Harry Shum Jr. and Matthew Daddario, ShadowhuntersPhoto: John Medland, Freeform




Source : TVGuide