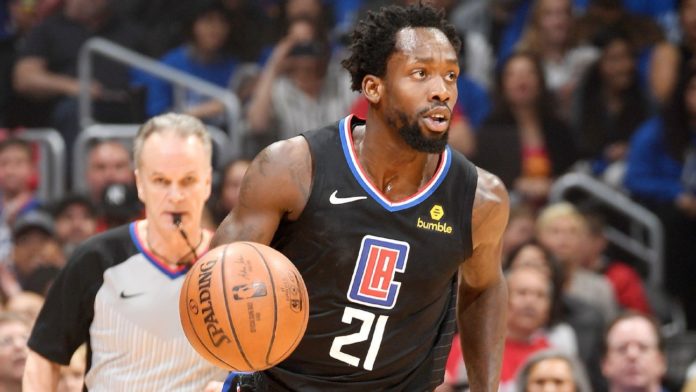 LAKE BUENA VISTA, Fla. — Clippers guard Patrick Beverley left Orlando on Tuesday night to address an emergency personal matter and he intends to rejoin the team in the future, league sources told ESPN.
Already short-handed, Beverley is the second Clippers player to leave Orlando. Montrezl Harrell had an excused absence for a family emergency.
If Beverley continues to be tested regularly while he is away — and return negative results — he will have to quarantine for four days when he returns to the NBA's campus near Orlando. If he isn't, Beverley could be subject to up to two weeks of quarantine.
Beverley, who participated in the Clippers' practice Tuesday morning, has played in 48 games this season, all as a starter. He is averaging 7.9 points, 5.4 rebounds and 3.7 assists.
The Clippers landed in Orlando on July 9 and were in quarantine for the first two days. Beverley is one of the team leaders and is a constant vocal presence in practice and off the court.
The Clippers play in their first scrimmage Wednesday against the Orlando Magic and play their first restart game on July 30 against the Lakers.
The Clippers could elect to start Reggie Jackson in his place.


Source : ESPN