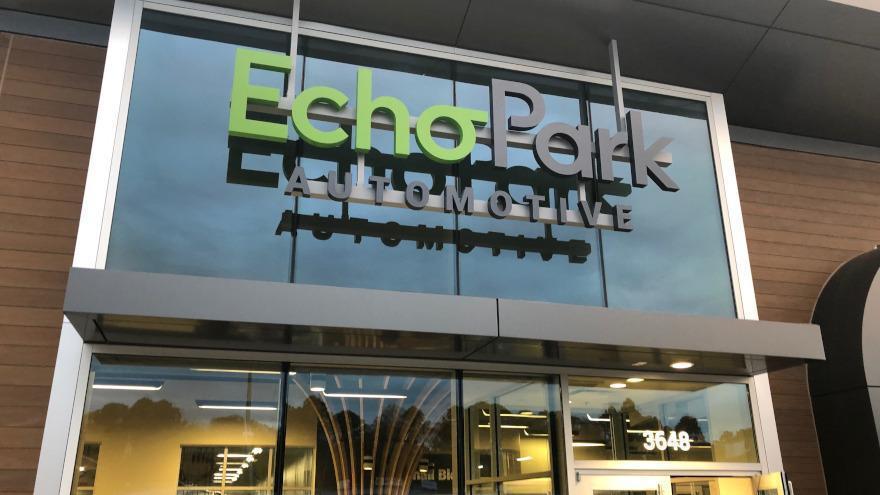 Sonic Automotive's review of "potential strategic alternatives" for its EchoPark Automotive chain of used-car stores — announced almost exactly a year ago — has concluded.
The retailer said Thursday in its quarterly earnings release that after assessing various alternatives, it found, "that timing and current market conditions do not align with the company's value creation objectives for the business."
Sonic said it will continue expanding EchoPark as planned, "and will monitor market conditions and periodically consider potential opportunities to maximize long-term shareholder value as they arise," the group said in the release.
"Further, while the company remains confident in EchoPark's long-term prospects, the current market environment has caused the Company to adjust EchoPark's projected revenue growth and push back the achievement of its previously stated financial goals beyond 2025." 
In Thursday's earnings release, Sonic president Jeff Dyke shared some specifics on EchoPark's performance in the second quarter.
Noting that Sonic opened three new EchoPark locations and finished rolling out the EchoPark.com ecommerce platform, Dyke said, "Our new ecommerce platform accounted for 19% of our EchoPark retail unit sales volume in the second quarter, allowing our guests to shop their way via a modern omnichannel purchase experience or a seamless end-to-end online transaction.
"In addition, we expanded into new customer segments by adding older model year vehicles to our EchoPark inventory at more affordable prices, driving an increase in our non-auction sourced inventory mix to 25% of sales volume in the second quarter, up from 7% in the prior year," Dyke said.
"We continue to adapt our business in the face of ongoing challenges in the used vehicle industry, from inventory procurement to consumer affordability. With the flexibility of the EchoPark model, we remain confident in EchoPark's long-term prospects and remain on track to reach 90% U.S. population coverage by 2025."
Dutch Miller group buys Kan. store
In other dealer group news, Dutch Miller Auto Group has purchased Cody Foster Buick GMC of El Dorado, Kan., according to a news release from Performance Brokerage Services announcing the sale.
The store will be renamed Dutch Miler Buick GMC of El Dorado. It opened in the 1950s and was purchased by Cody Foster in 2020, Performance said.


Source : AutoFinanceNews