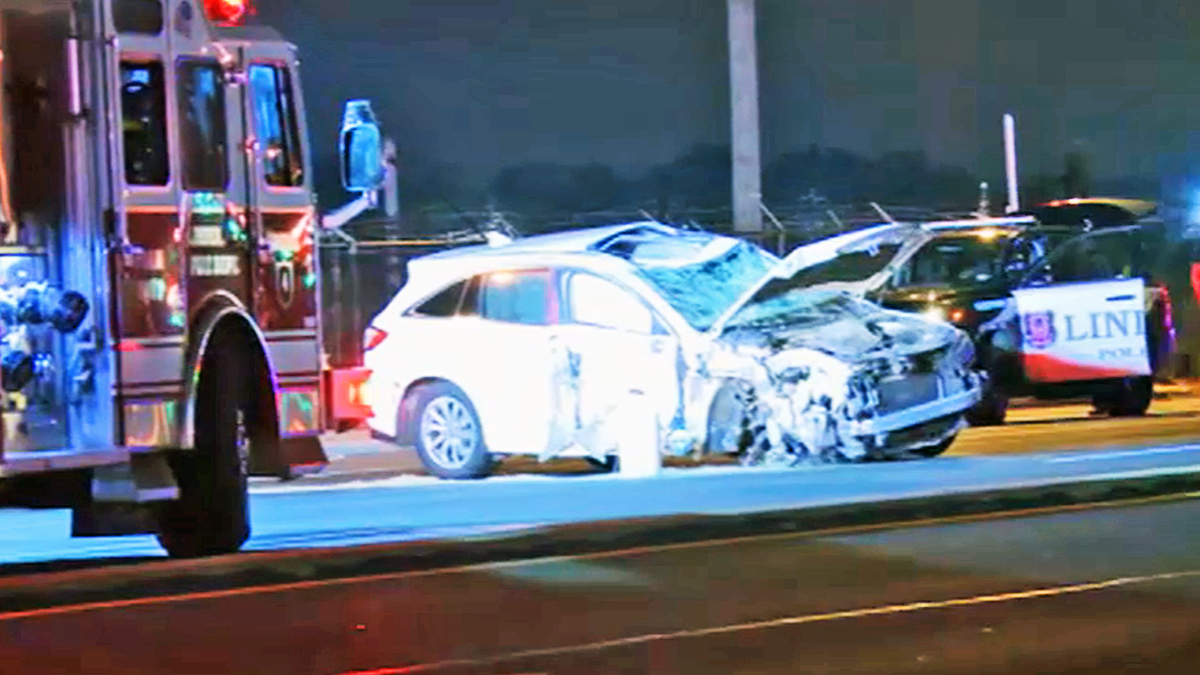 What to Know
A police officer died in a violent crash involving a car and tractor-trailer in NJ early Monday; one other person in the car was badly hurt

Authorities are looking into whether alcohol may have been a factor

Footage from the scene showed the officer's vehicle completely shredded in the front
A New Jersey police officer has died in a violent overnight crash involving a tractor-trailer, and authorities are looking into whether alcohol may have been a factor, a source familiar with the investigation tells News 4. 
The officer, with the Hillside department, was pronounced dead at the scene of the 2:15 a.m. crash Monday on Route 1 near Pleasant Avenue in Linden. It wasn't clear if the officer was on duty or the driver; another person was in the vehicle and that person was taken to a hospital with serious injuries. 
The driver of the truck was not hurt. Footage from the scene showed the officer's vehicle completely shredded in the front, its windshield popped inward. At least one right front wheel appeared to be missing. 
Route 1 was shut down in both directions in the vicinity as authorities investigated. Hillside police had no immediate comment.




Source : Nbcnewyork