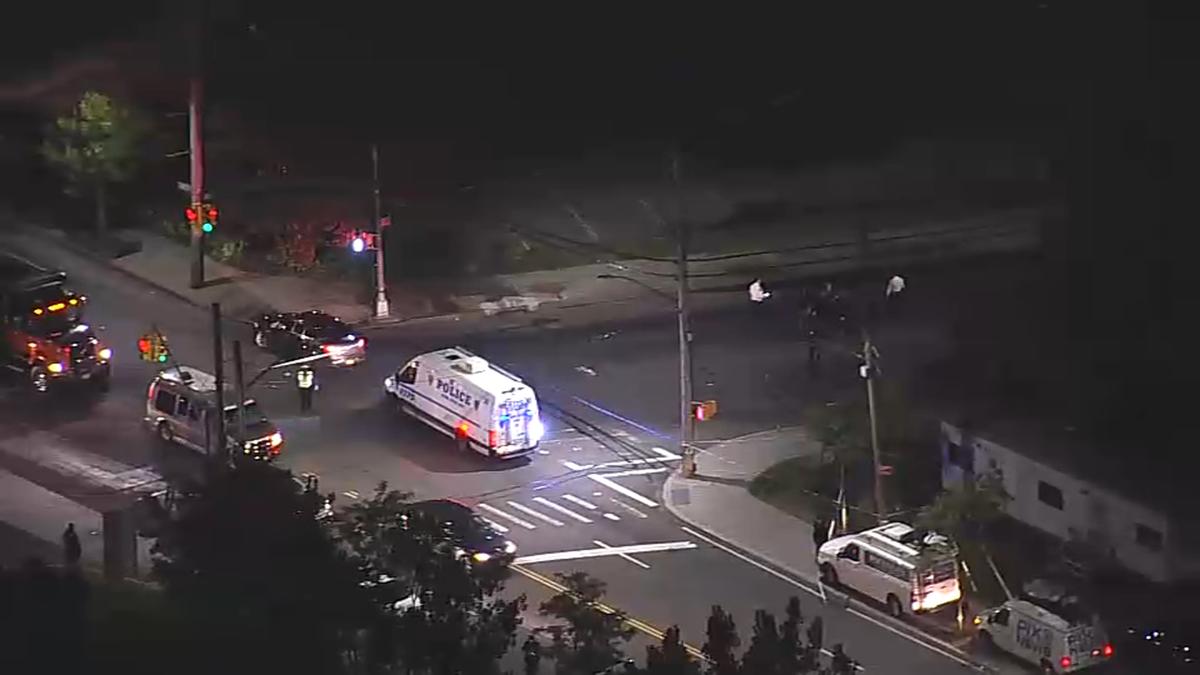 What to Know
Police say they've arrested two men in Miami, wanted in the shooting death of man an in front of a movie theater in Queens on Oct. 1

The suspects are among four masked men who argued with the victim inside a strip club, followed him in a car, then shot him

The victim, Jaquan Campbell, was shot in front of his girlfriend, police said
The U.S. Marshals-NYPD Regional Fugitive Task Force has arrested two fugitive suspects in the shooting death of a man in front of a Queens movie theater following a fight inside a strip club earlier this month, law enforcement sources say.
Brandon Lee and Kirshon Hedge were captured in Miami after a nearly 20-minute high-speed car chase through Miami-Dade, NBC Miami reported. Two other people were in the white BMW with them, and they were arrested as well. 
Lee and Hedge were wanted in the death of 25-year-old Jaquan Campbell of Brooklyn, who was shot and killed in front of the College Point Multiplex Cinemas in the early morning hours of Monday, Oct. 1. Police said Campbell had gotten into an argument with a group of men inside the Club Angels Strip Club, and the fight spilled out onto the road.
Four masked men in a vehicle chased after Campbell and his girlfriend around 3:30 a.m., ramming into other cars before ultimately rear-ending the Lexus with the couple still inside, according to police. The masked men jumped out of their car, pulled the couple out at gunpoint and began arguing.
One of the masked men then shot Campbell in the chest, killing him, police said. Campbell was pronounced dead at the scene. His girlfriend was not injured. 
The men fled the scene in both cars, leaving the woman standing alone in the middle of the street in the dead of the night. Both vehicles, along with two firearms, were found ditched nearby, one of them at 26th Avenue and 120th Street. 
Lee and Hedge were also involved in a hit-and-run involving a firefighter's truck, a Lamborghini and a Mercedes-Benz in Miami this month, NBC Miami reported. 




Source : Nbcnewyork