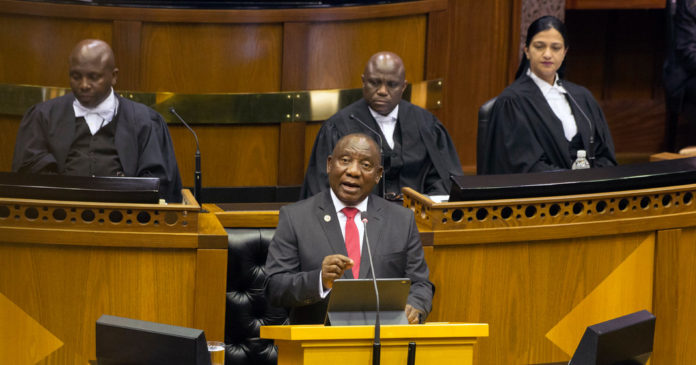 "The tables have turned," Mr. Mathekga said. "This just weakens Ramaphosa."
Mr. Mathekga added that the ruling had successfully diverted attention from Mr. Zuma's withdrawal, though that was later mitigated by the former president's about-face. "This factionalism works so well for him," Mr. Mathekga said, speaking of Mr. Zuma.
The commission was established after an investigation by a former public protector, Thuli Madonsela, that found evidence to suggest corruption in Mr. Zuma's administration. It does not have prosecutorial powers, and any charges would need to be pursued by the police and the national prosecuting authority.
Among Mr. Zuma's few substantive admissions in hearings this week were that he helped the Gupta family start a newspaper, The New Age, and satellite news channel, ANN7. Both media houses, which benefited from preferential government advertising, became known for supporting the Zuma administration before they shut down.
"In this country the media is very biased," Mr. Zuma told the commission, justifying his close involvement in the process. The outlets had "brought a fresh air to the country," he said, adding: "There was no law broken."
But Mr. Zuma was more evasive on other matters, saying he had either forgotten or been unaware of critical details. He said he could not recall seeing Vytjie Mentor, a member of the A.N.C., at the Guptas' home in 2010, when Ms. Mentor said they offered her the position of public enterprises minister.
Asked about making a request for a government spokesman, Themba Maseko, to "help" the Guptas, Mr. Zuma said he did not remember doing so. And he said he did not recall orchestrating the appointment of the chief of the state-owned rail and port agency, Transnet, which was riddled with corruption that cost the state hundreds of millions during his administration.
"I don't remember myself insisting on this," Mr. Zuma said.


Source : Nytimes