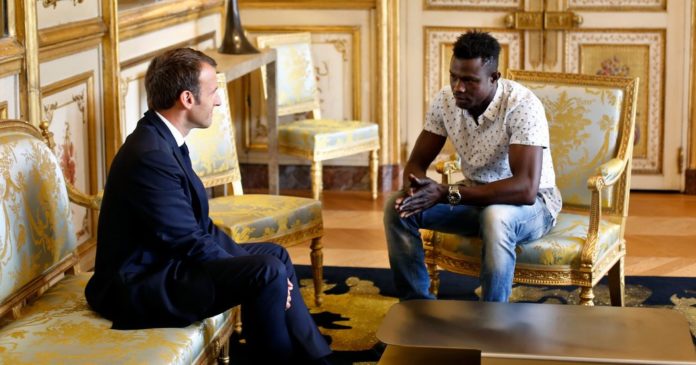 This was not the first time in recent years that France celebrated an immigrant's heroism. In January 2015, a 24-year-old named Lassana Bathily was widely praised after he hid customers in a cold-storage room after a gunman attacked a kosher supermarket near the Porte de Vincennes, in eastern Paris.
As France struggled to cope with the terrorist attacks at the supermarket and at the offices of the satirical news weekly Charlie Hebdo, his actions provided much needed solace. Mr. Bathily, a Muslim from Mali, was granted French citizenship later that month, and he currently works at Paris City Hall.
Mr. Gassama's meeting with Mr. Macron came after the mayor of Paris, Anne Hidalgo, called to thank him for his "act of bravery."
"He explained to me that he had arrived from Mali a few months ago, dreaming of building his life here," the mayor said on Twitter. "I told him that his heroic act is an example to all citizens and that the city of Paris will obviously be very keen to support him in his efforts to settle in France."
Even the anti-immigrant National Front party offered to support Mr. Gassama's bid for residency — but only in return for the expulsion of all the other migrants living in France without official consent.
The circumstances that led to Mr. Gassama's heroic actions on Saturday were still unclear, although the child's father has since been taken into police custody and an investigation for "failure to meet parental obligations" has been opened, a spokesman for the French judiciary said on Monday, speaking on the condition of anonymity in line with department policy.
As for Mr. Gassama, he told French reporters that his act of courage had left him shaken. "I saw all these people shouting, and cars sounding their horns," he said. "I climbed up like that and, thank God, I saved the child."
"I felt afraid when I saved the child," he said, according to French news reports. "I started to shake, I could hardly stand up. I had to sit down."




Source : Nytimes