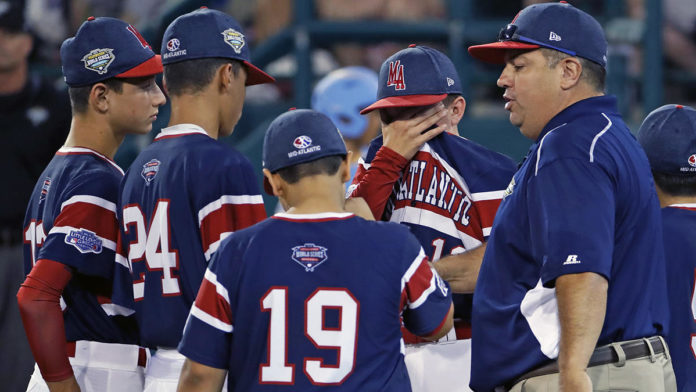 What to Know
Staten Island's Mid-Island Little League took a tough 10-0 loss to Hawaii Wednesday in Williamsport, Pennsylvania, but get one more shot

The little league team takes on Peachtree, Georgia, Thursday in a do-or-die game, winner advances to the United States Championship

The team is trying to become the first in the five boroughs to win the Little League World Series in 54 years
Mid-Island little leaguers on Staten Island came out swinging Wednesday night in Pennsylvania, however, they ultimately fell short, losing to Hawaii 10-0, but it's not over for the New York City youngsters just yet. 
Mid-Island will get another shot to hoist the trophy in the double-elimination tournament as they play in a do-or-die game Thursday against Peachtree City, Georgia. If they win they get a shot at redemption against Hawaii in the United States Championship game on Saturday.  
Despite the shutout loss on Wednesday, head coach Joe Calabrese knows his team isn't giving up. 
"We're not gonna quit," he said after the loss. "It was real ugly today, but that will make it that much better if we come out Saturday with a win."
Calabrese and his team of 12-year-old little leaguers are trying to become the first team from the five boroughs to win the Little League World Series in Williamsport in 54 years. The same Staten Island team won it back in 1964. 
And the little league team's fans believe they can do it.
"They're a good team, they're deep," Nick Schiavo, who made the 200-mile-plus trip from New York to Williamsport, said. "They got arms, they'll be fine." 
The first pitch in the must-win game is set for 7 p.m. Thursday. 




Source : Nbcnewyork