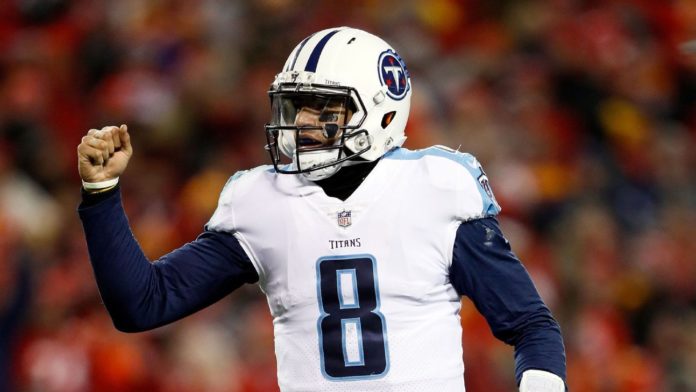 NASHVILLE, Tenn. — The Tennessee Titans plan to exercise their fifth-year option on quarterback Marcus Mariota. Titans general manager Jon Robinson announced his plans on Nashville radio station The Midday 180.
This move was a matter of 'when' and not 'if.' It also sets the stage for Mariota to be the Titans starting quarterback for at least the next two seasons.
The deadline to declare the fifth-year option for players drafted in 2015 is May 3. Jameis Winston, the first overall pick in the 2015 draft, had his option exercised by the Tampa Bay Bucs earlier this week.
Mariota, who was picked second overall in the 2015 draft, will earn $20.922 million in 2019. He's set to earn $3.73 million in 2018.
Mariota, 24, led the Titans to their first playoff win since 2003 last season and has thrown for more than 3,000 yards in each of the past two seasons.
The Titans and Mariota now have two years to work out a long-term contract agreement. After a rocky third season and a coaching change, it likely makes sense for both parties to wait until next offseason for a deal to get done.
Tennessee's more immediate priority will likely be getting a long-term deal done with left tackle Taylor Lewan, who is set to play on his fifth-year option worth $9.341 million this season. He's scheduled to be a free agent after the season. He said two weeks ago there hadn't been much progress regarding an extension yet.


Source : ESPN