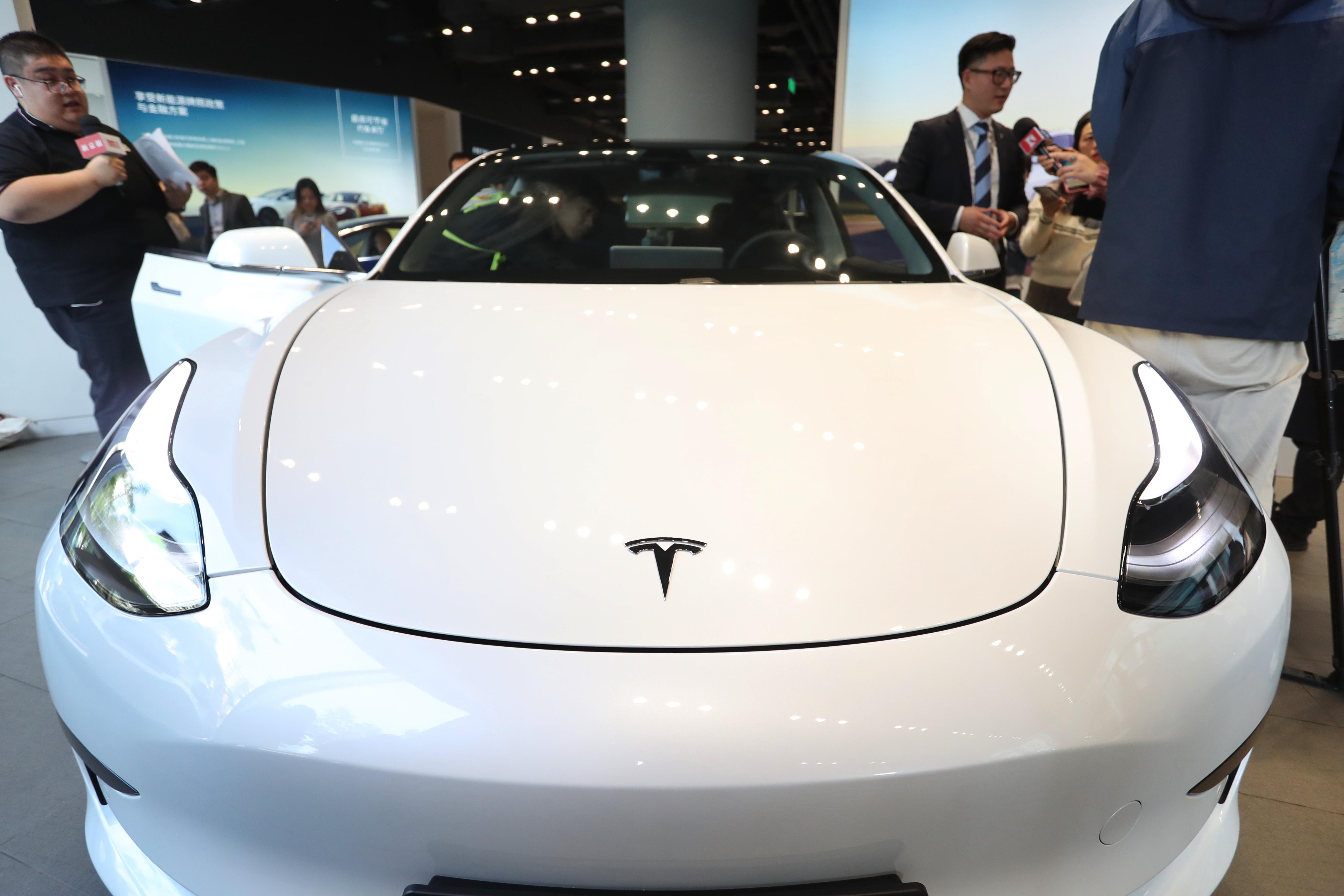 The China-built Tesla Model 3 is unveiled at a Tesla store on November 22, 2019 in Shanghai, China.
Zhang Hengwei | China News Service | Visual China Group | Getty Images
Tesla has temporarily closed its stores in mainland China as of Sunday, Feb. 2, according to an online post from a company sales employee on that date.
The move comes as more than half of China has shut down in an effort to control the spread of a new coronavirus that has killed more than 500 people in the country. Citing public health concerns, Apple said over the weekend it has closed stores in the mainland, through Feb. 9. Many other foreign brands operating in China have also temporarily suspended or limited their local business operations.
The electric automaker's China communications office did not respond to a CNBC request for comment during business hours on Thursday Beijing time.
According to a CNBC translation of the original Chinese text, the Tesla employee wrote in a post on messaging and social media app WeChat that:
"From today on, Tesla stores are all closed throughout China. But I will answer questions online, around the clock. Online orders are still welcome. We suggest all of you stay home, and take good care of your health.
It was not immediately clear whether the closures applied to Hong Kong.
Tesla shares dropped more than 17% on Wednesday after a Tesla VP in China, Tao Lin, announced in a Weibo post that cars initially scheduled for delivery to customers there in early February would be delayed due to the spread of the coronavirus.
In an effort to keep the virus under control, Shanghai has ordered local businesses not to resume work before Feb. 10, which means Tesla's local factory is also temporarily shut down.
Tesla has 24 stores in mainland China, according to the company's website. The automaker does not break out sales by country, but demand is strong enough that Tesla opened a dedicated factory in Shanghai last year.
The plant had only begun to deliver Model 3 cars made at its new Shanghai factory to Chinese customers in early January. The "Made in China" Model 3s debuted amid a cooling auto market, even for so-called "new energy vehicles," in China.
Established automakers like Daimler — with its Mercedes EQC SUV — and Chinese start-ups Xpeng Motors and WM Motor, are also battling it out for their share of the country's electric vehicle market. But Tesla's brand and Autopilot technology are seen giving Elon Musk's company an edge.
Closing stores is just one more indication of how the virus could affect Tesla's operations this year.
When Tesla reported better-than-expected results for the fourth quarter in an earnings call on Jan. 29, the numbers and news of progress on manufacturing in China helped drive Tesla shares sharply higher.
By Wednesday, after news that the coronavirus was affecting major automakers including Hyundai and Tesla, more intensely than first expected, some analysts began to downgrade their ratings on Tesla from buy to hold or sell.
In a note reiterating a sell rating for Tesla, CFRA Research's Garrett Nelson said Wednesday: "We view the China situation as critical in terms of TSLA's ability to post a GAAP (generally accepted accounting principles) profit for Q1 and Q2 and clear the last remaining hurdle needed for the stock's addition to the S&P 500 (four consecutive quarters of GAAP profit)."


Source : CNBC