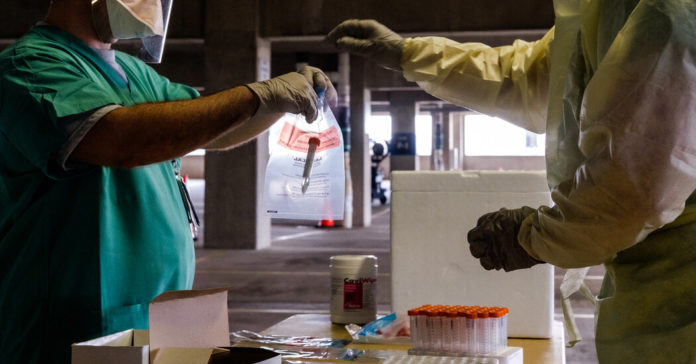 To speed turnaround times, Dr. Collins said, health officials are pushing for more point-of-care testing — "on the spot" tests designed to be done rapidly and easily, without the need for specialized laboratory equipment or personnel.
Some of these tests could be completed in a doctor's office, or perhaps even at home, in under an hour. Simple, speedy tests could prove to be a boon for institutions and communities that care for large numbers of vulnerable people, such as nursing homes. They could also help health workers bring testing supplies to populations that have often been denied access to testing and reliable health care, including those marginalized by race, ethnicity or socioeconomic status.
A handful of point-of-care tests have been greenlighted for emergency use by the Food and Drug Administration.
"We need to invest a lot of money, and the government is willing to do so, in scaling those up," Dr. Collins said on Sunday. "That's the kind of thing that I personally, along with many others in other parts of the government, are working on night and day to try to do a better job of."
But Dr. Prosper pointed out that speed often comes at the price of accuracy — an issue that has plagued some point-of-care tests in the past. Though rapid testing can still play a substantial role in mitigating the spread of the coronavirus, researchers will need to remain wary of these trade-offs, she said.
As testing efforts continue to ramp up, Dr. Martinez cautioned that the nation will need to maintain its vigilance for some time yet. "The effects of social distancing are reversible," she said. If people give up on those strategies too soon, "It's likely that we will observe a third or a fourth peak. And that could have big implications."
In an interview on Sunday with CBS's "Face the Nation," Dr. Scott Gottlieb, the former commissioner of the Food and Drug Administration, reiterated the potentially devastating consequences of failing to rein in the virus, noting spikes in cases in states like California, Texas, Arizona and Florida. He warned that other states, like Georgia, Tennessee and Kentucky, could follow similar patterns.


Source : Nytimes