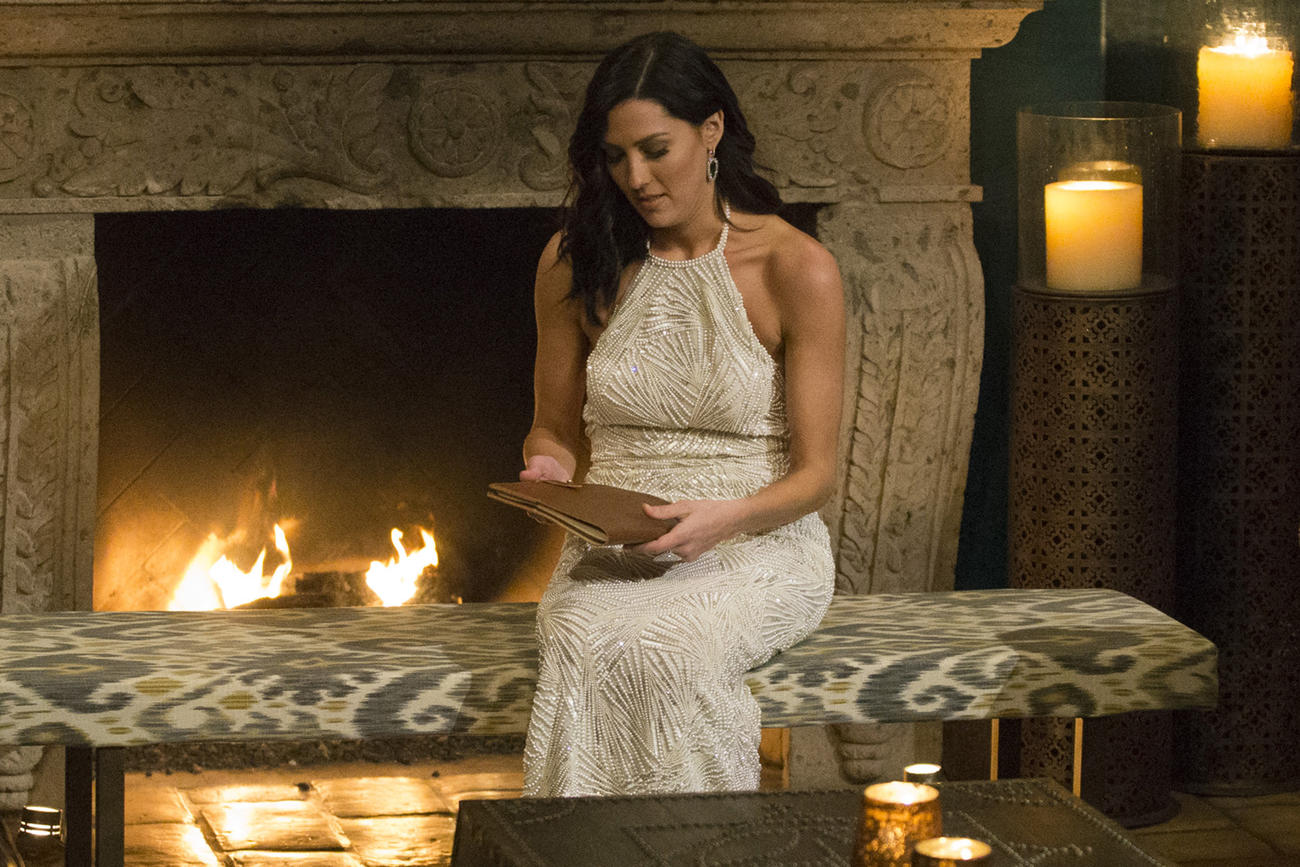 Now Playing
5 Most Cringe-Worthy Moments on The Bachelorette Thus Far
Next Up
5 Things to Watch Today – July 11, 2017
Becca Kufrin, the star of Season 14 of The Bachelorette, has a catchphrase: "Let's do the damn thing!" She says it in conversation and in promos. It's her bio on Instagram. And people say it back to her — in the premiere, multiple guys use some variation of the old chestnut, like "will you do the damn thing?" or "faisons la putain de chose."
The catchphrase is very Becca: friendly, enthusiastic and a little bit dorky.
It seems like something she's been saying her whole life, but it really only originated during The Bachelor. And to tell you the truth, Becca's a little tired of it.
"It really just popped out of my mouth night one last season, and I didn't even mean for it to come out," Becca told TV Guide on a call with reporters Wednesday. "And you know, it was cute and funny but I think I'm ready to finally retire that."
As she told People, she's engaged to the man she picked on the show (filming has already been completed), so she already did the damn thing.
It sounds like the phrase took on a life of its own, as memes are wont to do. Maybe as the season goes on, the catchphrase will fizzle as new memes push it out of our consciousness.
"Let's do the damn thing" is still a better catchphrase than "I love that," though.
Becca's season of The Bachelorette premieres Monday, May 28 at 8/7c on ABC.




Source : TVGuide