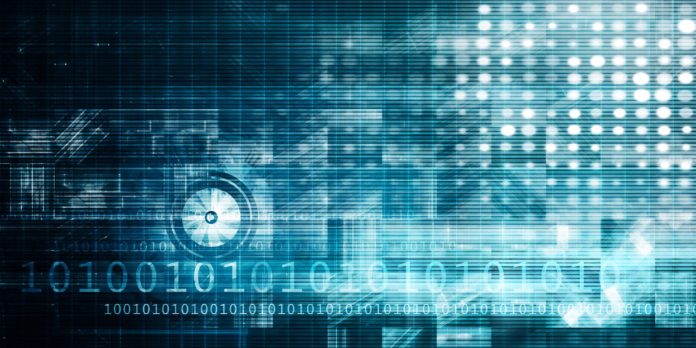 As much as science fiction has pointed to a robot apocalypse, the truth about automation, artificial intelligence (AI) and machine learning is much tamer than predicted — and typically results in long-term benefits for individuals and society. But make no mistake, this is rapidly becoming an automated, self-service-oriented world. Telephone conversations with live agents are falling by the wayside in favor of automated chats and online portals that allow customers to click their way through the research, shopping and financing processes.  
Automotive lending solutions are becoming sophisticated to the degree that their AI-powered features are able to scrub the internet for enriched data to validate an applicant's credit history in seconds, resulting in near-instant approvals — and a far more swift and seamless experience for the applicant. Automobile purchasers are also becoming more proactive when it comes to finding loans, using web-based platforms to find the right provider and deal.  
Ease and convenience
Fintech gurus agree. "We've become so accustomed to the ease, convenience and instantaneousness of banking, finance and consumer-related applications and software that they're now second nature," said Moritz Putzhammer, co-founder and chief executive at crypto automation software vendor Trality. "Having blended into the landscape of our daily lives, we simply take them for granted." Based on these experiences, lenders that do not incorporate digital self-service and automation tools into their system place their own viability at considerable risk. 
This is why savvy lenders are embracing loan operating systems (LOS) and loan management systems (LMS) automation, especially solutions that leverage some of the more advanced technologies and protocols in the market. These capabilities empower lenders to deliver a customized, engaging and effective digital experience, which creates a competitive edge for lenders by helping them engage the ever-growing demographic of tech-attuned consumers. As an engineer, I find the potential for some of these newly emerging self-service technologies fascinating. It reminds me why I launched my first technology company back in my home country of Serbia. I wanted to take some of these best practices and new trends in automation and apply them in ways that would empower people to take control of their journeys as consumers.  
As self-service becomes more accepted — and even demanded — in the lending market, here are some areas where automation, AI and self-service will gain momentum in the coming year: 
Consumer-facing, web-based technology
We'll see great progress in the use of consumer-facing loan automation software going forward into 2023. A consumer-direct portal, for instance, lets lenders interact with consumers and end users by leveraging the lender's current website. This creates a new journey for the consumer, one that can be tailored to match the look and feel of the lender's current online offering. It also allows shoppers who already have a relationship with a particular lending company to work out their financing details through the portal, then continue to the dealership to make their vehicle purchases. 
Credit unions have had success with this capability. They find they can engage members with a consumer-direct portal embedded in their current website, allowing them to leverage existing traffic and deliver financing services without expending human resources.  
Improved long-term loan management
Automation has vastly improved workflows, not just in the decisioning process, but in the ability to service a borrower throughout the life of the loan. For example, if a borrower's income changes and they become at risk for default, an effective automation system will flag that customer and propose multiple courses of action to the loan manager.  
Missed or late payments can trigger increased text communications — including phone calls and in-person meetings — with that borrower to implement a strategy to avoid default. All this happens automatically, saving the considerable labor it would take for a loan officer to notice changes in the borrower's status on their own. Instead, it frees that employee to focus on other tasks, enhancing productivity. 
Incorporation of natural language processing
This is a forward-thinking strategy for much of the lending industry, and an intriguing one. Natural language processing gives computers the ability to interpret speech and make decisions based on the analysis of voice conversations. Text generators and speech analytics have improved tremendously in recent years, approaching the point where these advanced tools can reliably evaluate conversations and automate certain loan processes based on recognized keywords or phrases. We see this as a perfect application for document management, which already utilizes optical character recognition to similarly assist in digital storage, as well as other workflows within lending application and decisioning processes. 
Automation is about providing the best experience for customers. It's about quick decisioning, seamless compliance and the ability for consumers to find the information they need, when they need it. What's most exciting is that we're still at the starting line where automation technology is concerned. And fortunately, we'll never quite get to a finish line. Technology — and automation in particular — will continue to evolve, creating more satisfying experiences for users while delivering efficiencies for the lender. 
Danijela Kovacevic is the Co-founder and Chief Operating Officer of Inovatec Systems. Inovatec provides LOS, LMS and direct systems that seek to eliminate friction in the lending process and automate much of the manual work of originating and managing loans. 
Auto Finance Summit East, Auto Finance News' new spring event, kicks off May 10-12 at the JW Marriot Nashville. To learn more about the 2023 spring event and register, visit autofinance.live/afs-east. 




Source : AutoFinanceNews