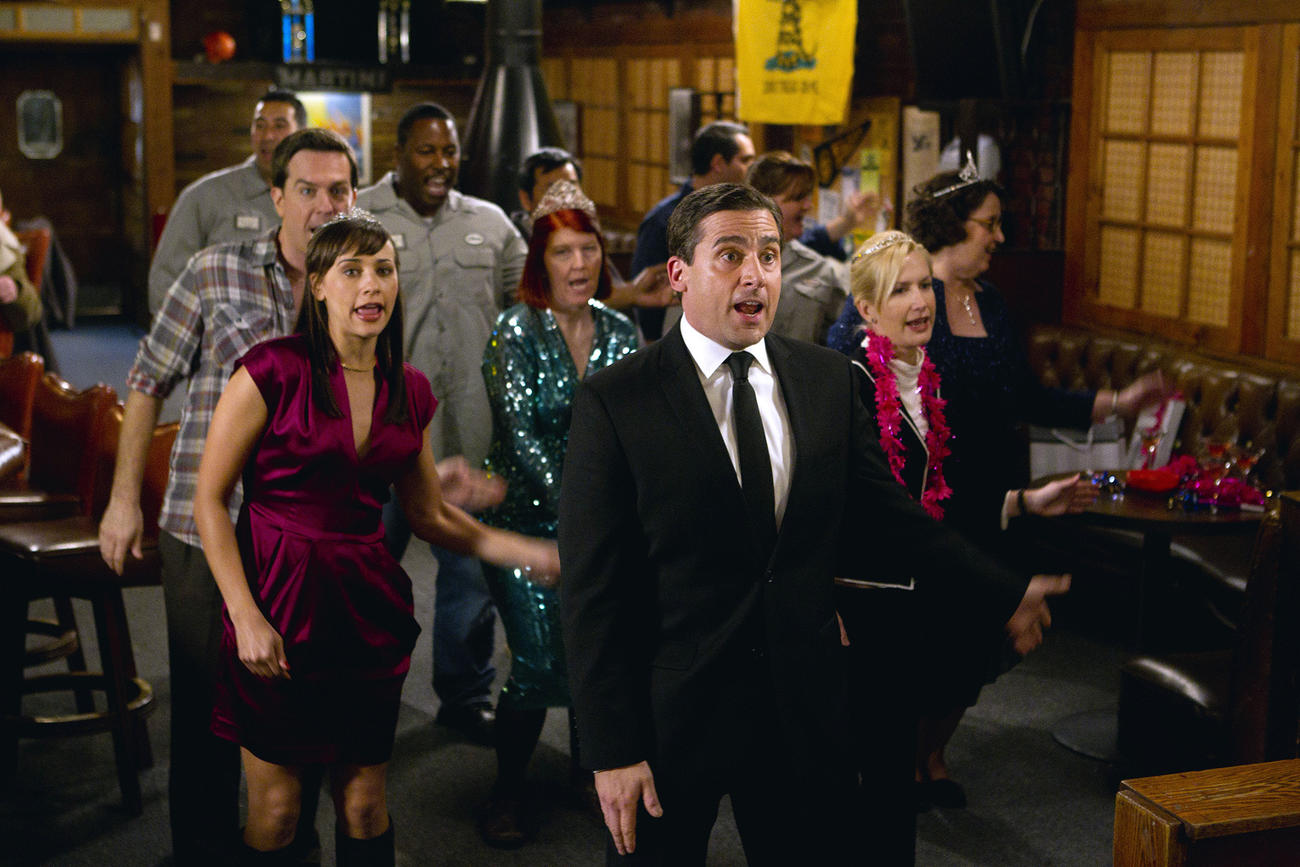 Now Playing
The Office: The Best Cold Opens, Ever!
Next Up
Supernatural's Jared Padalecki and Misha Collins Share Their Favorite Episodes
The Office is going to leave Netflix. In the words of the wise Kelly Kapoor (Mindy Kaling), we have a lot of questions, and number one, how dare you?
While you might already be panicking, the Steve Carell-led comedy is not completely leaving the streaming world. Its just leaving the streaming service it has called home for as long as anyone can remember. We all knew this day would come, and it's sadly, finally here.
When Netflix's current streaming deal for The Office ends in January 2021, the show will make the jump to NBCUniversal's new stand-alone streaming service. The still-unnamed service will become the exclusive home for all nine seasons of the comedy favorite, which means you won't be able to find it anywhere else. (Unless you're someone who owns all nine seasons on DVD, of course).
Discover your new favorite show: Watch This Now!
"The Office has become a staple of pop-culture and is a rare gem whose relevance continues to grow at a time when fans have more entertainment choices than ever before," Bonnie Hammer, Chairman of NBCUniversal Direct-to-Consumer and Digital Enterprises, told The Hollywood Reporter in a statement. "We can't wait to welcome the gang from Dunder Mifflin to NBCUniversal's new streaming service."
NBCUniversal's streaming service is set to launch in 2020, which means that The Office won't be available on Day One. However, that still doesn't lessen the blow of adding another streaming service to your roster if you want to watch and rewatch episodes (like you're probably doing now). And yes, Netflix is also pretty upset about this, tweeting out its own statement:
We're sad that NBC has decided to take The Office back for its own streaming platform – but members can binge watch the show to their hearts' content ad-free on Netflix until January 2021

— Netflix US (@netflix) June 25, 2019
Let's not forget that this still means you've got at least 550+ days to watch all 201 episodes. We'll cherish the Netflix time we still have with The Office.
The OfficePhoto: NBC via Getty Images




Source : TVGuide