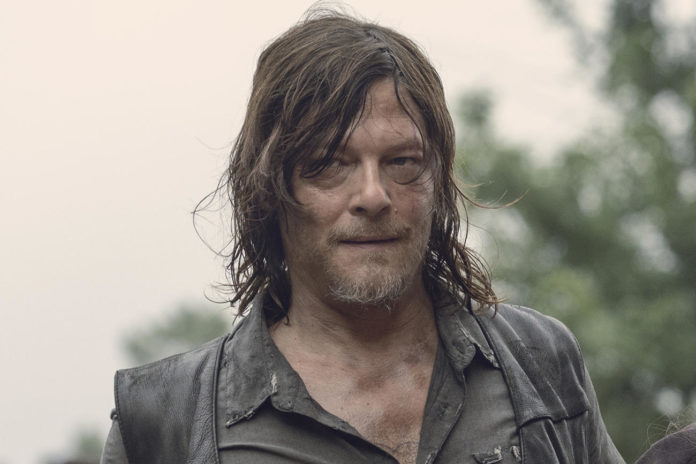 Now Playing
The Walking Dead: Rick's Most Iconic Moments
Next Up
The Walking Dead Sneak Peek: Daryl's an A-Hole
The Walking Dead may not have the massive hoard of followers that it did in its earliest seasons, but the series shows no signs of slowing down. In fact, the TWD universe may soon be expanding ever further — AMC executives are reportedly developing yet another new installment to the sprawling world of walkers.
According to Deadline, the network's executives confirmed that they are currently pursuing a new installment in the Walking Dead franchise, with COO Ed Carroll confirming to the site that the as-yet-unnamed series is in "active development."
"We're not at a stage where we'll be announcing its plans to premiere, but we have hired creative people that have pitched story outlines," Carroll explained. "We feel very good about the development of that series. We're not in a position to talk about partnerships in terms of other territories or ancillary windows, other than that there's a healthy appetite for it and we've had a number of conversations with a lot of players in the space."
RELATED: Decoding That Mysterious New Symbol on The Walking Dead
If it moves forward, the series would add to the already stretched TWD universe, which includes the ongoing series Fear the Walking Dead and a trio of Rick Grimes (Andrew Lincoln)-centric movies ahead — in addition to the video game and digital series companions that have popped up along the way.
Carroll did not elaborate on the substance of the potential series, but considering how much ground has already been covered by TWD and its existing subsidiaries, it'll be fascinating to see whether and how the show can keep fans hungry for more.
The Walking Dead airs on AMC on Sundays at 9/8c.
PHOTOS: The Best Walking Dead Characters, Ranked




Source : TVGuide