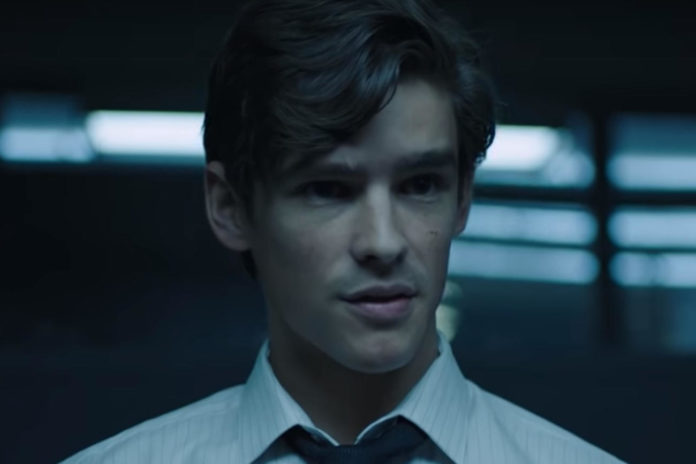 Now Playing
DC Universe: Titans Trailer
Next Up
Dietland Exclusive: Kitty Threatens Stanley
The animated Teen Titans might have some major attitude problems from time to time, but that's nothing compared to what the DC Universe wants to do with Robin and company.
The first trailer for Titans, a series built for DC Comics' nascent digital subscription service DC Universe, has been released ahead of Thursday's Comic-Con bonanza, and it shows Dick Grayson a.k.a. Nightwing, f.k.a. Robin (Brenton Thwaites) gathering a rag tag team of gifted teens to join his dark new superhero squad.
Among his new partners in crime-fighting: Raven (Teagan Croft), Starfire (Anna Diop), and Beast Boy (Ryan Potter).
As the trailer's warning label indicates, this version of the Titans' story isn't meant for the kiddo crowd; nay, this live-action version rachets up the violence and intensity in some surprising ways — why yes, that is Robin stomping someone's face shortly before throwing out a four-letter word about his old boss, Batman.
This isn't your grandpa's Robin, that's for sure.
The new series is expected to come along this fall and should serve as a stark contrast to the comparatively feel-good cinematic offering of the summer, Teen Titans Go! To the Movies, which hits theaters next weekend. The subscription service is expected to offer access to the show, along with other DC content, including comics. The site is currently open for pre-orders.




Source : TVGuide