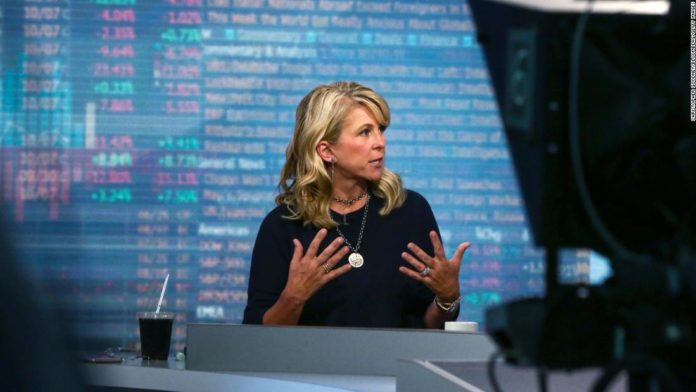 That's because trade is the "most important needle-mover in the near term," said Liz Ann Sonders, chief investment strategist and vice president at Charles Schwab, on CNN Business' "Markets Now" live show hosted by Julia Chatterley.
A team of American negotiators is in Beijing this week in to try to
reach a truce
in a months-long trade war between the two countries. President Donald Trump has threatened to increase the 10% tariffs the United States already placed on $200 billion of Chinese goods to 25% if a deal isn't reached.
If talks go well, the United States might lift the tariffs entirely. Trump has also indicated
he could be flexible
on the March 1 deadline.
But if the standoff escalates, Sonders said the tariffs could slow US economic growth by at least one percentage point. That may not sound like much, but global growth is also slowing, and there are other indicators that a recession is on the horizon. Sonders says all of that means the United States could enter a recession this year.
Sonders added that investors might not be worried enough about the anticipated slowdown in the first quarter.
"Estimates have been coming down on a, literally, on a daily basis for 2019 such that the first quarter now is in slight negative territory," she said. "And I think there's still more haircuts to come."
Wall Street has been slow to price in the headwinds the market is facing, Sonders said. She added that she hopes they will "set the bar low enough, that once we get to reporting season, that companies can hurtle that lower bar."


Source : CNN