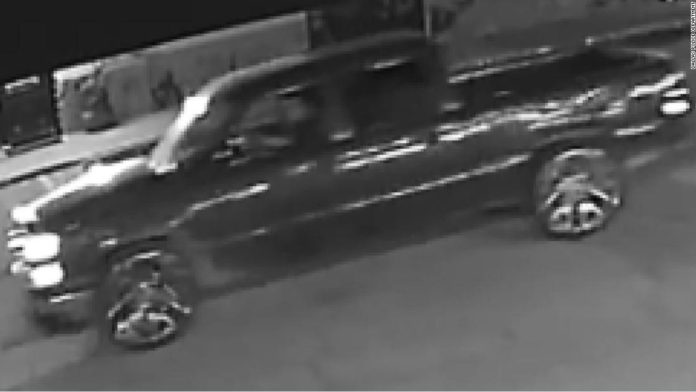 The attack happened Friday, but because of her injuries, detectives were unable to confirm certain facts in the case, the department said in a statement.
The shooting unfolded in the northwest part of the city, along a four-lane road populated with apartment complexes and businesses.
Around 11 p.m. Friday, a Latino man driving a late-model, four-door Chevrolet pickup truck with large aftermarket rims "pulled alongside the victim, yelled a number of slurs regarding her gender identity" and shot the victim multiple times in the chest and arm,
a Dallas Police Department statement said
.
It was not clear from the news release how many times the woman was shot.
Police released a photo of the truck and are seeking the public's help identifying the suspect.
Authorities have made arrests in some of the recent assaults, but others remain under investigation. Among those attacked are:
• Chynal Lindsey, 26, of Arlington, whose body was found in White Rock Lake in June;
• An unidentified 26-year-old woman who survived being stabbed multiple times April 13;
• Brittany White, who was found fatally shot in her car October 21;
• Nicole Hall, 39, whose body a kayaker found floating in White Rock Creek on May 12, 2018;
• Carla Flores-Pavon, 26, who was found strangled to death in her Dallas apartment three days before Hall's body was found;
• An unidentified woman whose body was found in a field in July 2017;
• Shade Schuler, 22, who was found dead in a west Dallas field July 29, 2015.
"While it may seem like a small, procedural step, hearing Rep. Coleman's bill was a meaningful leap forward in the struggle for transgender rights, recognition, and equality in Texas. Because of Rep. Coleman's leadership, a committee heard testimony directly from trans Texans, including stories about fearing for their safety every day," said state Rep. Jessica Gonzalez, vice chairwoman of the state House's LGBTQ caucus.


Source : CNN