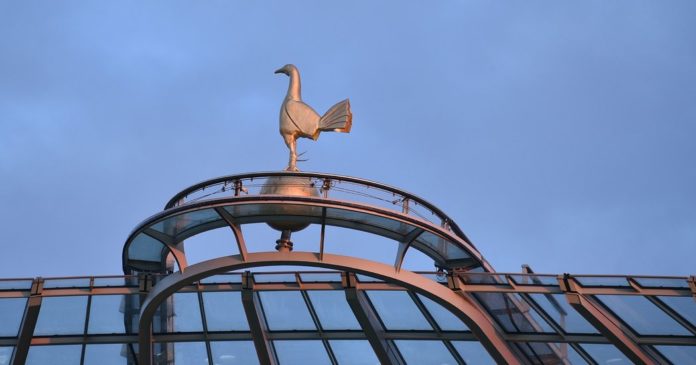 If you are enjoying this newsletter every Friday, we're glad. Now please pass it on to a friend (or four or five) and tell them to sign up at nytimes.com/rory.
Deep down, Arsène Wenger never wanted Arsenal to leave Highbury. He knew, at the turn of the century, it had become too tight, too cramped to contain a club of Arsenal's ambitions. He knew the waiting list for season tickets ran into the tens of thousands, that Arsenal was sitting on a gold mine it could not tap.
But still: Highbury was home, and he had no desire to move. He loved the marble halls. He loved the history, the familiarity, the closeness. Wenger is, in his heart, a poet: He loved the sense that you could "smell the soul of every guy who has played there."
In his head, though, he is an economist. If Wenger was to turn Arsenal into the club he wanted it to be, there was only one choice: A new stadium meant more seats for more fans, more visits to the club store, more people spending more money on food and drinks.
It meant making $3 million more every time Arsenal played at home, dwarfing the matchday revenue of almost every other club in England, enabling Wenger at last to compete, financially, with Manchester United, to establish Arsenal as English soccer's other great powerhouse for the new millennium.
And so Wenger and David Dein, Arsenal's vice chairman, toured London looking for sites. Wenger contributed to the design of the stadium. He used his name, effectively, as collateral, committing to at least five more years as manager in order to secure bank loans. The Emirates Stadium, Arsenal's flagship and its future, opened. And then the world changed.
What even Wenger could not have seen coming, of course, was that while the Emirates was being built, Roman Abramovich was buying Chelsea. Two years after Arsenal opened its new home, Sheikh Mansour bin Zayed al-Nahyan's Abu Dhabi United Group arrived at Manchester City. Between them, the oligarch and the sheikh transformed English soccer's landscape, bankrolling the sort of unprecedented spending sprees that clubs without unlimited financial support could not match.
Arsenal's plan was outdated even before it had begun. "We had a double handicap," Wenger would explain, shortly before stepping away from Arsenal. "We had to pay back debt and face competition with clubs who had even more resources than they usually had."
A little more than a year ago, Daniel Levy, Tottenham's chairman, sat at a raised dais inside the Tottenham Hotspur Stadium — his club's flagship and its future — and declared that, at last, Spurs truly belonged in the game's elite.
Finally, it had a stadium befitting its ambitions (capacity: 62,303, completely coincidentally just a little larger than the Emirates). It had a Michelin-starred restaurant and the biggest single-tiered stand in England and beer glasses that filled from the bottom up. A few miles away, it had a state-of-the-art training facility (completely coincidentally, just a little more state-of-the-art than Arsenal's).
Now, Levy said at the time, Tottenham was in a position to compete with Europe's aristocrats. It would use the stadium not only for soccer but for concerts and N.F.L. games and boxing, too, swelling the club's coffers and ending the lingering impression that it was the poor relation of the Premier League's Big Six. Now, he said, Tottenham could start winning. And then, within a year, the world changed.
This time, of course, it was something that extended far beyond soccer, something that would have ramifications significantly more serious than which team picked up a trophy. It would not only change the landscape of a mere game but the way we all live our lives.
On Sunday, Tottenham will host Arsenal for the first time at its new home. Thanks to the pandemic, it will be a place not of raucous hostility but of eerie quiet. Thanks to the fortunes of the two teams, it will not be a game of national significance but a purely local squabble.
Arsenal is eighth in the Premier League, Spurs ninth. Both are on their second managers of the season. Neither is especially likely to qualify for the Champions League next year. Derbies, the old cliché runs, are about bragging rights. That is not really true. They are only about bragging rights when there is nothing else at stake.
It has not been long since the North London derby mattered rather more than this. In March 2016, only a late equalizer from Alexis Sánchez at White Hart Lane prevented Tottenham from going top of the Premier League; Arsenal had been leading the table only a couple of weeks earlier. Both clubs, that year, had a genuine chance to win a title; Leicester City streaked clear instead.
Their paths, since that game, have diverged. Spurs, for a time, became the coming force in the Premier League — Mauricio Pochettino's team would contend for the championship in 2017, too — and in Europe, too, losing out to Liverpool in last year's Champions League final.
That final proved the high-water mark: Pochettino left a few months later, replaced by José Mourinho, with little or no discernible uplift in form or purpose. With the benefit of hindsight, it looks to have been a vanity appointment: furniture, to use a preferred Mourinho metaphor, to go with the size of the room, rather than because it fits the design scheme.
Arsenal, meanwhile, has been locked in decline. Wenger left, replaced by the unloved Unai Emery. Mikel Arteta was drafted in, late last year, to start again. The club has changed its entire internal structure, appointing a suite of new executives, toying with a variety of differing visions.
None has stuck. Arsenal lacks vision, direction, conviction. It has a manager tasked with promoting youth and a board fixated on offering Pierre-Emerick Aubameyang, an undoubtedly excellent but undeniably 31-year-old striker, a three-year contract.
Now, though, Arsenal and Tottenham find themselves in markedly similar positions. The pandemic has torn up the logic of Spurs' business plan: The club has had to take out an emergency, government-backed loan to buy time.
If fans remain absent from stadiums for many more months, the damage is likely to be severe; all of those other events, the fights and the concerts and the N.F.L. visits, have all been lost. Mourinho, meanwhile, is spending a not-insignificant amount of time explaining the precise shortcomings of many of the members of his squad.
The impact on Arsenal is just as significant. According to Deloitte, matchday income generates a quarter of Arsenal's revenue, more than any of its domestic rivals. The club must come to terms with its absence at a time when — unlike Liverpool, Manchester United and Chelsea, say — its team needs a comprehensive overhaul. It is no wonder Arsenal has been among the clubs leading explorations of how quickly some fans may be able to return to games.
It would be too much of a leap to suggest either club should regret building its stadium; those bricks and mortar provide lasting value. Indeed, in some ways, it is a bitter irony that two teams who have tried to grow as they are encouraged to grow should be hit hardest by shifting circumstances, while those whose investments have been less shrewd might prosper.
The effect, though, is the same. Arsenal and Spurs built their new homes — quite possibly the two most modern club stadiums in Britain — because they believed they would help them compete, because they would help them win. But then the world changed, and the buildings that were once the future stand as monuments to what they were supposed to be.
At Last, A.C. Milan Tries Something New
One club legend, Zvonimir Boban, has already walked. Another — Paolo Maldini — may yet follow. Stefano Pioli, the manager who has turned the club's fortunes around, has his future shrouded in doubt. And yet A.C. Milan has not flinched. Ralf Rangnick, it is sure, is worth all the trouble.
The 62-year-old Rangnick should, at some point in the next few days, leave his current post as head of sport and development for Red Bull to take up a position as Milan's technical director and, possibly, manager. It would be the most fascinating appointment in European soccer since … Pep Guardiola at Barcelona, maybe? Arsène Wenger at Arsenal? Gary Neville at Valencia?
Rangnick would, to put it mildly, represent a considerable departure for Milan, but, from the outside, he is exactly what Milan needs. He cherishes young players. He preaches an ultramodern, high-intensity style. He thinks long-term, analytically, prizing innovation as much as tradition. Given time, space and money — in that order — he could transform a club that has spent years wallowing in old glories.
Got It Wrong? Try, Try, Try, Try, Try Again.
To track how soccer has changed over the last couple of decades, one needs only look at the substitutes' bench — or, rather, the number of people on it. Quite how busy it is — only three occupants in the early 1990s, five by the end of that decade, and then seven or more from the mid-2000s on — marches in lock-step with the rise of inequality in the game.
Allowing teams to name an ever-increasing number of substitutes first justified and then accelerated the endless expansion of rosters; it meant elite teams could keep an ever-growing number of players happy; it caused a concentration of talent at an ever-diminishing number of clubs.
The decision of the International Football Association Board — the body that decides on soccer's global rules — to permit teams to name nine substitutes, and use five of them, for the end of this season was understandable. The schedule has been intense, after all; players' health must come first.
The idea that it might be extended for another year, though, is troubling. Soccer is a shark; it does not turn around. The elite will not wish to return to the days of seven-player subs' benches. They will not give up on their five in-game changes.
The more substitutes there are, the better for them, after all: it means more players who can be kept happy, more players signed, more talent concentrated in fewer places. And it means that, in any given game, on any given day, there is just that little bit less risk, just that slightly greater likelihood that talent — acquired by resources — will tell. The problem there, of course, is that the less risk there is, the less magic.
One by one, the title races that Europe waited three months to see are drawing to their conclusions. So far, none has quite delivered enough drama to match the anticipation. Bayern Munich turned the Bundesliga into a procession. Liverpool's long-awaited moment of Premier League glory lacked for tension, if not emotion.
Spain, too, has a growing air of fait accompli: At a rough guess, Real Madrid will be crowned champion on Wednesday night at the latest. Italy, in that sense, is the last league standing: if there is to be a compelling title race in any of Europe's major leagues, it will be in Italy's Serie A. And if it is to be in Serie A, it will turn on what happens this week.
First, on Saturday, Lazio, seven points behind Juventus, must beat Sassuolo and then hope the leader — beaten, 4-2, by A.C. Milan on Wednesday — slips up against Atalanta. That is hardly impossible, given that Atalanta has won eight straight games.
A ninth straight win would not only allow Lazio to cut the gap, but catapult Atalanta, the team from Bergamo, back into title contention. Just around the corner — a week from Monday, in fact — is the game that may prove to be the final reckoning for any hopes of a twist in the tale: Juventus against Lazio in Turin.
Correspondence
A rich and varied set of messages arrived this week, all of which I wanted to address. Let's start, though, with language. A reader going only by the name of Steve noticed the term "Indian summer" in last week's column, and objected to it.
I will confess something here: I had always assumed it was a British phrase, rather than an American one, and referred to, well, the fact that summer in India lasted rather longer than the British one (the current effort began, and ended, in May).
His email sent me away to research it, and it turns out I was wrong. There are differing interpretations of what it means — and a debate over its origins — but, either way, I am happy to strike it from my vocabulary. Suggestions for alternatives are welcomed.
Tim Smith, a Portland Thorns fan, wondered why I should have said women's soccer has to be self-sustaining when the same is not true for men's soccer, or, indeed, any men's sport. "Professional sports is not self sustaining, and never has been," he wrote. "Why should women's teams have to meet a standard that the men can't."
This is a good point, but without wishing to deflect, I wonder if the failure is of phraseology. I don't believe women's soccer has to be more self-sustaining than men's. (I think it would be ideal if men's soccer was more self-sustaining that it currently is, though, in fairness, many teams now do at least break even).
But I do feel it would be a healthier model for women's soccer if it was independent of men's, rather than being susceptible to the shifting priorities of clubs who have always put the needs of their men's teams first. The current arrangement, in my eyes, should be a step on a journey toward financial self-determination, rather than the destination.
Rod Auyang, Patricia Zengerle and Craig Collar all got in touch to point out the dearth of referees of color in soccer, while Michael Sweeney asked how many nonwhite faces can be seen in press boxes. Jamie Vardy (not that one, presumably) wanted to know why there are so few Black managers in Europe's major leagues.
These are all valid, and important, questions. I think, in all three cases, it is not enough for institutions — whether they are national associations or clubs or news media outlets — to say they are nondiscriminatory; there has to be an active attempt to redress the balance, to increase opportunities for people of color in these positions.


Source : NYtimes