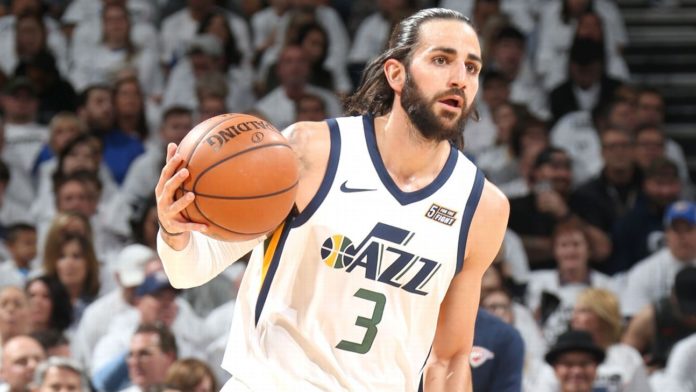 The Utah Jazz will be without guards Ricky Rubio and Dante Exum, who are both dealing with left hamstring strains, for Tuesday's Game 5 of their playoff series with the Houston Rockets.
The Jazz made the announcement Monday.
Exum was injured Sunday night in the third quarter. He had nine points in Utah's loss. The Jazz trail in the Western Conference semifinal series 3-1.
Rubio has been sidelined for the entire series. He has not played since he strained his left hamstring in the first quarter of the Jazz's Game 6 win that closed out their first-round series against the Oklahoma City Thunder.
With Rubio out, rookie star Donovan Mitchell has been forced to play point guard. Mitchell has struggled with his shot for much of the series, shooting 32.5 percent from the floor.
Rubio, acquired in an offseason trade from the Minnesota Timberwolves, averaged 14.3 points, 7.3 rebounds and 7.0 assists against the Thunder in the first playoff series of his career.
Information from ESPN's Tim MacMahon was used in this report.


Source : ESPN