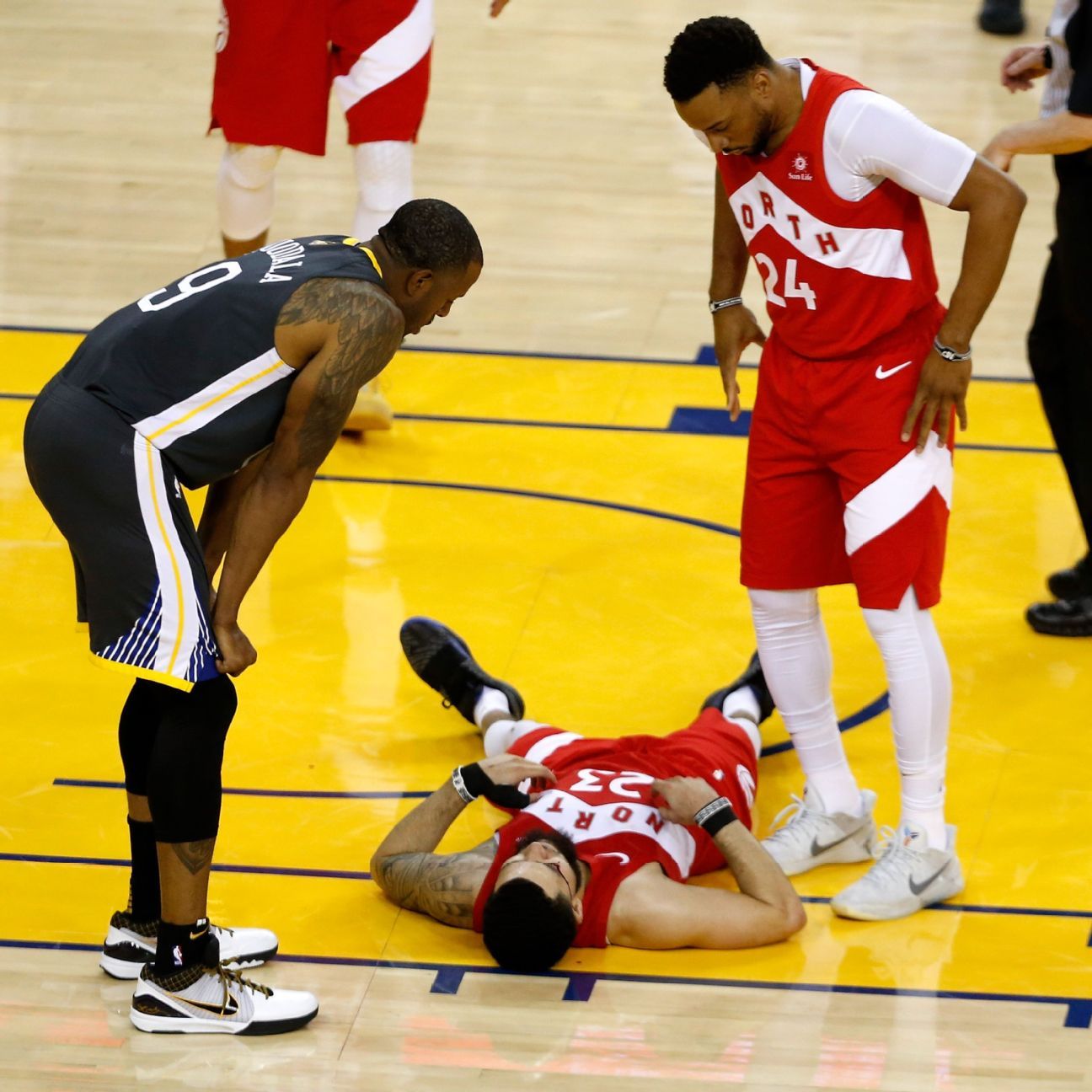 Toronto Raptors guard Fred VanVleet exited Game 4 of the NBA Finals on Friday after taking an elbow from Golden State Warriors guard Shaun Livingston with 9:35 left in the fourth quarter.
Livingston was coming down after a layup attempt when his elbow connected with VanVleet's face, leaving the third year guard bloodied.
VanVleet needed seven stitches to repair the cut under his eye, but he did not suffer a concussion. He left the game after scoring 8 points in 29 minutes.
VanVleet returned to the bench and was available to check back into the game, but was not needed as the Raptors cruised to a 105-92 victory.


Source : ESPN