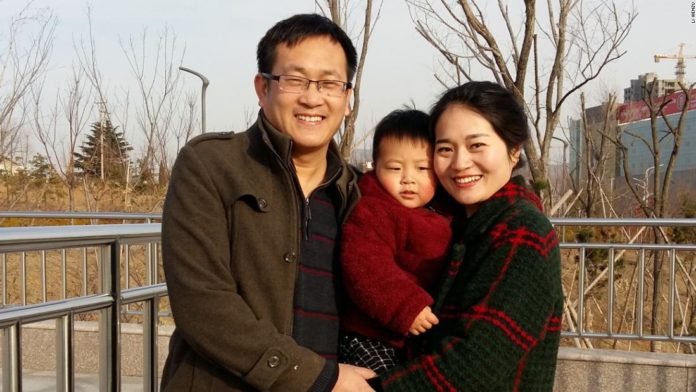 Wang, who has languished in detention for more than three and half years, was one of hundreds of lawyers and activists rounded up as part of a nationwide crackdown on political and religious dissent in July 2015.
Many were released after questioning, but several have been handed lengthy prison terms.
The Tianjin Number 2 Intermediate People's Court announced the verdict in a one-sentence statement on its website.
On top of his prison sentence, the court ruled Wang will be "deprived of political rights" for five years, meaning he can't hold any government-related jobs, can't vote and has no freedom of speech, protest or publication.
Human rights activist Michael Caster, who has known Wang for more than a decade, told CNN the sentence was a "total injustice."
"Wang Quanzhang has been a courageous, devoted human rights defender. China should be proud of him but because the Communist Party is afraid of independent civil society they have tried to silence and break him," he said.
At his trial in Tianjin on December 26, protestors gathered outside the court to rally against his treatment but were quickly removed by a heavy security presence.
Wang's wife, Li Wenzu, has been among his fiercest advocates, holding a protest outside the Supreme People's Court in Beijing on December 17 at which she publicly shaved her head to raise awareness of his case.
In April she marched from Beijing to Tianjin to "find her husband."
Caster said the past three years of Wang's detention were time he and his family would never get back.
"His case is not an aberration of the Chinese criminal procedure system, it is emblematic of the cruelty endemic in the Chinese criminal procedure system," he said.
CNN's Stella Ko and Lily Lee contributed to this article.


Source : Nbcnewyork