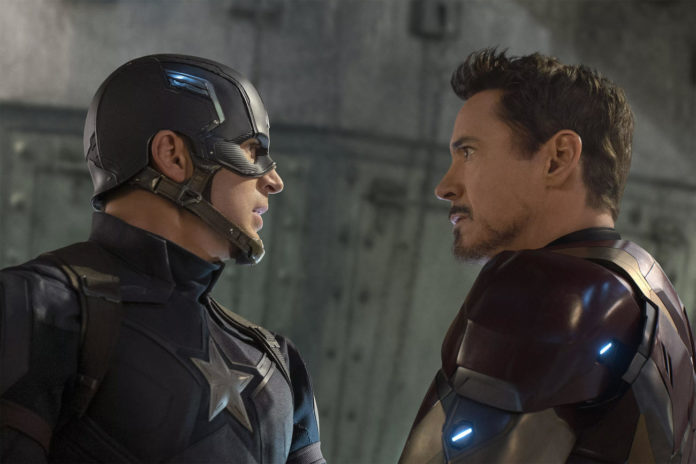 Now Playing
Watch Marvel Studios' Avengers: Endgame Official Trailer
Next Up
Watch The Boys Teaser Trailer
More than likely, you don't have the time rewatch every single movie in the Marvel Cinematic Universe before Avengers: Endgame hits theaters. More than likely, you only have time to rewatch one, maybe two, and at best three, before the film arrives on Friday, April 26. If you're pressed for time but need a refresher on what you need to see (and also where to watch it), and have no idea where to even start with the ever-expanding MCU, we're here to help.
With 22 movies to choose from, there's no way you'll be able to get through them all, and that's perfectly fine. Here's what you need to add to the top of your watchlist to jog your memory as to what may (or may not) happen in Endgame:
Captain America: Civil WarPhoto: Marvel
Iron Man (2008). The one that started it all. Revisit how Tony Stark (Robert Downey Jr.) created the Iron Man suit in the first MCU film, well before we were even calling it the "MCU." — Stream it on: Amazon (buy), Hulu (if you have Live TV)
Discover your new favorite show: Watch This Now!
Captain America: The First Avenger (2011). Remember how S.H.I.E.L.D first started? If the answer is no, time to go back to the beginning with the Strategic Homeland Intervention, Enforcement, and Logistics Division. — Stream it on: Amazon (buy or rent), Hulu (if you have Live TV)
The Avengers (2012). Our heroes first came together as a team in The Avengers to take down Loki (Tom Hiddleston). Now they've moved onto bigger Big Bads. — Stream it on: Amazon (buy or rent), Hulu (if you have Live TV)
Thor: The Dark World (2013). Let us not forget that The Dark World revolved around an Infinity Stone: the red Reality Stone. — Stream it on: Amazon (buy or rent), Hulu (if you have Live TV)
Captain America: The Winter Soldier (2014). No sooner were we relying on S.H.I.E.L.D. that S.H.I.E.L.D. completely fell apart. Winter Soldier also marks the first time the Russo Brothers stepped in the director's seat for Marvel. — Stream it on: Amazon (buy or rent), Hulu (if you have Live TV)
Every Actor in the Marvel Cinematic Universe Who's Been Nominated for an Oscar
Captain America: Civil War (2016). Though it's doesn't have "Avengers" in the title, it might as well be an Avengers movie. What would happen if our heroes were at odds with each other? — Stream it on: Amazon (buy or rent), Hulu (if you have Live TV)
Thor: Ragnarok (2017). There's never not a good time or reason to rewatch Thor: Ragnarok. Just watch it. — Stream it on: Netflix; Amazon (buy or rent)
Black Panther (2018). No one's dust death had more of an impact than T'Challa (Chadwick Boseman), aka Black Panther. — Stream it on: Netflix; Amazon (buy or rent)
Avengers: Infinity War (2018). The best Endgame refresher is the one that ends in a cliffhanger. Here's how the Avengers got into this mess in the first place. — Stream it on: Netflix; Amazon (buy or rent)
Ant-Man and the Wasp (2018). Scott Lang (Paul Rudd) accidentally trapped himself in the Quantum Realm during Thanos' *snap.* How's he gonna get out of it? — Stream it on: Netflix; Amazon (buy or rent)




Source : TVGuide