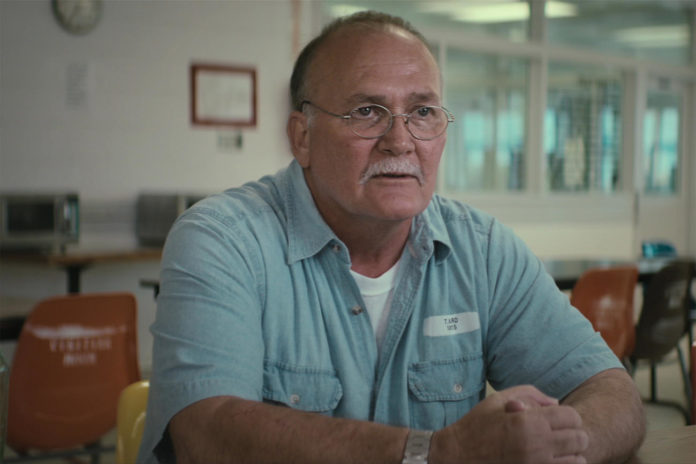 Netflix's The Innocent Man docu-series is the streaming service's latest exposé of a small town's criminal justice system gone wrong, featuring four men convicted of crimes based on very shaky — and in some cases, even imagined — evidence.
Based on John Grisham's true-story novel, The Innocent Man: Murder and Injustice in a Small Town, the series offers an especially bleak picture of the hopelessness of the appellate process for such cases. In the pursuit of justice for the brutal rape and murder of Debra Sue Carter in 1982 and the kidnapping and presumed murder of Denice Haraway in 1984, authorities in Ada, Oklahoma relied on "dream evidence" to justify locking up several men, two of whom were later exonerated in 1999 thanks to the involvement of The Innocence Project.
The Innocent Man Is Netflix's Latest Reminder of Our Failed Justice System
If you're wondering what's become of the central figures in the series since the show's finale, well, there's not very much good news to share about any of them.
Ron Keith Williamson
Williamson who got a last minute stay of the death penalty for Carter's murder, was ultimately cleared of the crime by DNA evidence. Tragically, he died of cirrhosis five years after his release from custody in 2004. Although he suffered from a lifetime of undiagnosed mental illness and substance abuse, the bright spot of his post-release story is that he became friends with Carter's mother before his passing.
Dennis Fritz
The single father who'd been accused of being involved in Carter's death, spent over a decade in prison before being absolved and reunited with his daughter Elizabeth. He went on to write a book and return to his previous profession as a teacher while speaking at educational institutions about his horrific experience with America's broken justice system, but sadly, Fritz was involved in a serious car accident and suffered a traumatic brain injury as a result of the crash. He currently suffers from Alzhiemer's as a result of the brain injury and lives with his daughter.
Karl Fontenot
Fontenot's attempts to seek a new trial with the help of the Oklahoma Innocence Project has so far been unsuccessful. After serving 28 years of his life sentence for Haraway's disappearance — which was based on a dream he'd had about stabbing her (her body ultimately proved she was shot) — the organization applied for post-conviction relief in 2013. However, in 2015, a request to have his conviction invalidated was denied by a judge, who claimed that "too much time had elapsed due to [his own] inaction."
Tommy Ward
Meanwhile, Ward has not received the same sort of public support from the Innocence Project as Fontenot. Although he is carried by his faith during his ongoing incarceration, the bulk of the organization's efforts have been focused on Fontenot's case. John Grisham did reveal in 2017, however, that he was still keeping in touch with both Fontenot and Ward and that despite multiple recommendations for Ward to be paroled, Ward was twice denied such by the board.




Source : TVGuide