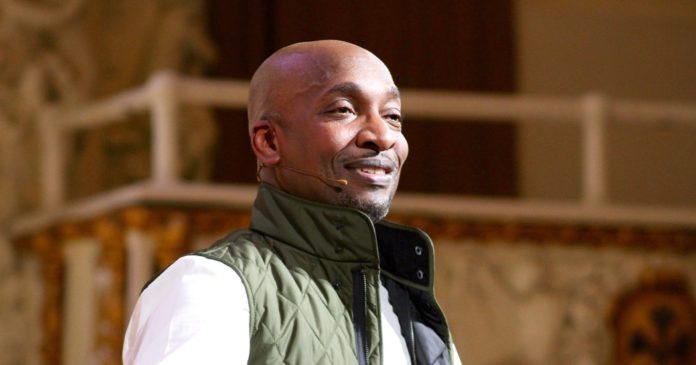 Brice Thomas, the lead pastor, says he first grasped religion's capacity for harm when his father, a Pentecostal faith healer, died of a treatable skin cancer because the church did not believe in going to doctors. After a stint in the military, Mr. Thomas, who is gay, became ordained in the United Church of Christ, the first denomination to affirm marriage equality over two decades ago, and took up his duties in Nashville last year. Together with Jennifer Strickland, a licensed therapist, he is setting up a "Recovering from Religious Trauma Syndrome" group at the church.
Pastor Thomas says that releasing feelings of shame and unworthiness takes time and the support of a loving community. He adds, however, that being ostracized by religion can be a blessing in disguise if it pushes one to develop a more authentic personal faith.
"I'm grateful to the religious community that I grew up in because the challenges that they presented have brought me to the place I am today," he said. "I'm also thankful for my sexual orientation because it has opened me to deeper ways of being in relationship to God."
Even after people leave religions where they have suffered abuse, they can still harbor the emotional conviction that they are "basically sinful and wrong," says Marlene Winell, a human development expert who coined the term "religious trauma syndrome" in a series of articles in 2011.
Dr. Winell was raised by missionary parents in Taiwan whose religion, she says, taught her that she was never good enough as a child. She struggled for years "to figure out how to enjoy life," whose pleasures she had been made to feel guilty about.
Dr. Winell's group, Journey Free, runs retreats where people suffering from religious trauma share personal stories and engage in nurturing exercises like "the baby wrap," in which participants are swaddled in a blanket and rocked by the others who read statements like "I love you" and "you are welcome to the world."
"I call it reparenting," Dr. Winell says.
Another group that works with victims is the Child-Friendly Faith Project, founded by Janet Heimlich, a journalist who has written about religious child maltreatment. The project has worked with those who say they were traumatized by religious groups, including former attendees of Cal Farley's Boys Ranch, a Christian boarding school for at-risk children located outside Amarillo, Tex.


Source : Nytimes