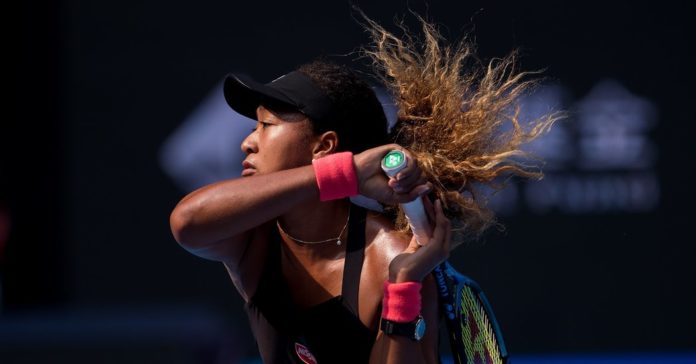 On Tennis — If women's tennis were a bistro, there would be "a whole lot on the menu," Tracy Austin said.
It is hard to argue.
The men's game has re-entered another phase of dominance by Novak Djokovic. But with one season about to end and another soon to begin, the women's game remains delightfully difficult to categorize with its rich multigenerational mix of genuine contenders and week-to-week suspense.
"There's a story line for everyone," said Austin, a former No. 1 player who is now an analyst.
That is true of the tour but not quite the case in Singapore, where the WTA Finals will begin on Sunday. Among those who failed to qualify for these year-end championships were two of the most fascinating figures of the 2018 season: 37-year-old Serena Williams and 20-year-old Aryna Sabalenka.
Williams, picking her spots very carefully as a new mother, might not have played anyway. But the four women who each won a Grand Slam singles titles this year did make the cut: Caroline Wozniacki, Simona Halep, Angelique Kerber and Naomi Osaka.
The question is whether Halep, already assured of finishing the year at No. 1, can or even should take part. After experiencing back pain in China last month and retiring from her first-round match versus Ons Jabeur in Beijing, her problem was identified as a herniated disk. That is a potentially serious issue, and many players would have immediately ended their season.
But Halep kept pushing: doing daily rehabilitation work and traveling to Russia before withdrawing from the Moscow tournament on Monday. Halep said she had been told she did not need surgery, but needed to be cautious.
This is the fifth and final year that the WTA Finals will take place in Singapore before following the money and the demographics to Shenzhen, China, in 2019 for at least 10 years. Halep is the only singles player to have qualified for Singapore every year.
"I will keep this as one of the best things that's happened to me in tennis," she said.
The best thing happened in June when she finally won her first major singles title at the French Open after losing her first three Grand Slam finals. Wozniacki had her own breakthrough in 2018 after a long wait, defeating Halep to win her first major at the Australian Open in January. Kerber later underscored her resurgence at age 30 by defeating Williams to win Wimbledon in July.
The outlier this year was Osaka, just 20 and incredibly impervious to the pressures and the distractions as she beat Williams, 6-2, 6-4, to win the United States Open in September.
It was the match of her life, but a match that will long be remembered for strife as the chair umpire Carlos Ramos took a hard line and handed down three code violations to Williams, docking her a point and then a game as she lost her cool on the same court where she has lost it before in high-stakes matches.
Victoria Azarenka, who has lost twice to Williams in close United States Open finals, was one of the millions watching from afar and trying to make sense of it. Like Williams, she is a former No. 1 player returning to the tour after childbirth. Unlike Williams, Azarenka, now 29, is a member of the WTA player council and has spent part of the year trying to prepare revised tour guidelines for players coming back from maternity leave.
Williams, for her part, has lobbied for returning mothers to have protected seedings, not just protected rankings.
"So many great things did happen this year in women's tennis and we have made so much progress and with that one moment in the United States Open final, that all got overshadowed," Azarenka said in a phone interview. "And that's unfortunate because I will say that doesn't happen in men's sports. One moment does not overshadow the rest of the good work that has been happening, and that whole final was super frustrating for me. I was very upset, and I'm still a little bit."
Azarenka says she believes that Ramos should have done more to defuse the situation by warning Williams before penalizing her for coaching after Patrick Mouratoglou, her coach, signaled to her from the stands. Azarenka also says she believes that Ramos should have made it clearer to Williams that she was in danger of receiving a game penalty before penalizing her for verbal abuse in the second set.
Azarenka acknowledged that Ramos was technically under no obligation to do any of this. "What is 100 percent true in my opinion is that this could have been avoided," Azarenka said.
Azarenka, through her role on the council, intends to push for more clarity to eliminate the "gray areas," particularly in-match coaching.
As the fallout continues, Osaka has mixed emotions of her own. "I mean, of course, I'm happy that I won a Grand Slam; I don't think there's anything that can take away from that," she said this month. "But I don't know. I feel like, not that when I look back on it that it's a bad memory, but I feel like it was so strange. I just don't want to think about it."
What is clear is that Osaka has the capability of being much more than a one-Slam wonder with her power game, improved movement and big-match mentality. But she will have to adjust to stardom (as a player representing Japan, the media attention will be intense) and to other players taking her on with extra motivation in matches that would previously have been routine.
There are no guarantees and so many contenders. But the early signs are positive for Osaka: In her first two tournaments after the United States Open, she reached the final in Tokyo and the semifinals in Beijing.
"She's followed up nicely," Austin said. "She didn't have that sinking feeling like so many do after a big result like that. So that was very good to see, that she was able to stay focused and handle the pressure. For me, I think Osaka, Aryna Sabalenka and Sloane Stephens are the ones I see with real potential to possibly grab ahold and get to the top."
Sabalenka, No. 73 at the start of the year, has shot up to No. 15 after joining forces with Dmitry Tursunov, her cerebral coach and a former top-20 men's player who has helped her make more selective use of her big weapons. She has eight victories over top-10 players since June.
Stephens, 25, was in a tailspin early in the season, but pulled out of it convincingly: winning the Miami Open, reaching the French Open final and qualifying for her first WTA Finals. Her forehand and court coverage are state of the art. But consistency remains elusive, and she has plenty of company at the top of the women's game.
"I honestly don't know how it will all unfold," Austin said. "There were certainly many surprises this year, so I would say we're going to have just as many next year."


Source : NYtimes