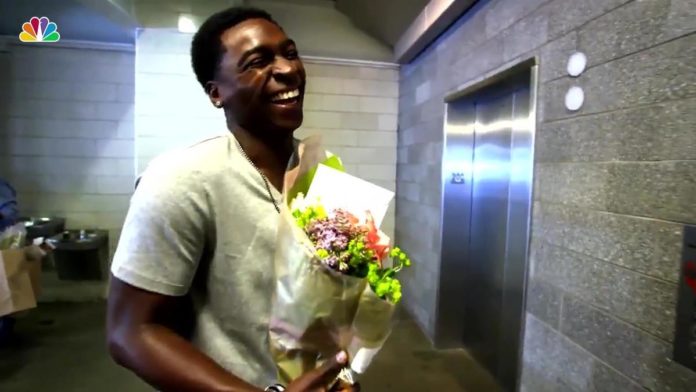 Yankee shortstop Didi Gregorius is getting some serious Twitter love after his team posted a video of him handing out bouquets of flowers to moms on Mother's Day.
The video, posted to Twitter overnight Sunday, shows Gregorius surprising the moms of the Yankees office at their desks.
"This is the greatest Mother's Day ever," one mom says, as Gregorius delivered a bunch of flowers and a hug to the woman at her desk.
At the end of the clip, Gregorius has a special message for his own mom.
Twitter was also feeling the love, with one person commenting "Can we please have @DidiG18 as our official captain?" to which another replied "I think he is already, they just think it's so obvious that they don't need to announce it."
Others called the Dutch player a 'class act' and asked whether it was possible to tie the player to the Yankees forever.




Source : Nbcnewyork