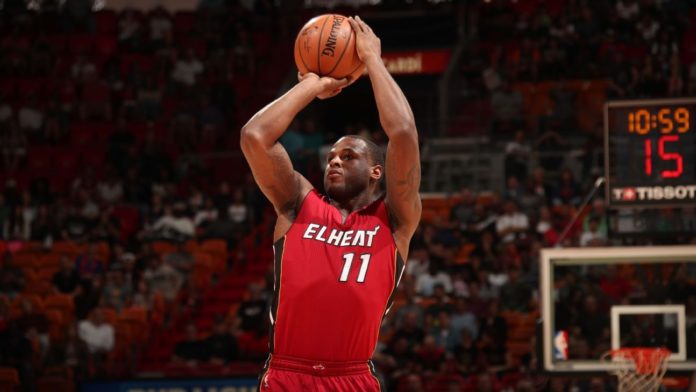 EL SEGUNDO, Calif. — The Los Angeles Lakers' offense added a new toy to play with when the team signed Dion Waiters this week after he was waived by the Memphis Grizzlies following a trade from the Miami Heat. They just will wait a little to take that toy out of the packaging.
Waiters was not on the active roster for L.A.'s 113-103 win over the Milwaukee Bucks on Friday, and he will not play in the Lakers' game against the LA Clippers on Sunday, according to coach Frank Vogel.
"It's probably going to be a few games," Vogel said Saturday after Waiters' first practice when asked when the 28-year-old guard could see some action. "He hadn't played all year. … It's a matter of acclimating, getting used to our system, getting a few practices under his belt."
Unlike Markieff Morris, who is averaging 5.7 points in 14.3 minutes per game after the Lakers picked him up off of waivers when the Detroit Pistons released him — a release that was negotiated to find him a better chance to win rather than be saddled to a Detroit rebuild — Waiters was coming off an unproductive season when he joined L.A.
The No. 4 pick in the 2010 draft was suspended three times by the Heat this season, including a 10-game ban for a concerning incident on a team flight after he consumed a THC-infused edible, and played only three games all year.
"At the end of the day, I'm grown," he said when asked about his struggles with the Heat. "So, you learn from your mistakes. … We don't got to keep drilling on the past, things like that. You live and you learn. And I did that. So, they understood that, and that was a short conversation (with the Lakers' brass)."
With the Lakers looking to add a bench scorer to create his own shot, Waiters is hoping for another chance in the league. The two sides also share some deep connections — Waiters' old agent, Rob Pelinka, is currently the vice president of basketball operations for the Lakers, and his current agent, Rich Paul, also reps L.A.'s LeBron James, Anthony Davis, Kentavious Caldwell-Pope and Talen Horton-Tucker.
After a meeting with the team and a subsequent workout more than a week later, L.A. waived 3-point specialist Troy Daniels to create an open roster spot so they could sign Waiters to a veteran minimum contract for the remainder of the season.
"You know me, I play basketball," Waiters said Saturday. "I just try to take care of that part, make sure I'm ready coming into the workouts. Make sure I'm ready, sharp, things like that. Basketball for me, that's the easy part. I've been doing it my whole life. I wasn't really worried about the workout.
"I just wanted to get a chance to talk to Coach and Rob. Rob (was) my agent for five years, so it's been good. Everything went well. It went smooth. So I'm here today, and I'm happy, I'm excited. Just trying to get my feet wet, get back into rhythm and things like that and just figure out the plays and just get to know the guys."
One of those guys, James, was teammates with Waiters in Cleveland in 2014 when the four-time MVP left Miami to play a second stint with the Cavaliers. It didn't last long, however. With the team barely treading water near the halfway point of the season, the Cavs traded Waiters to the Oklahoma City Thunder as part of a three-team deal that ultimately landed Cleveland JR Smith and Iman Shumpert.
Smith, coincidentally, also worked out with the Lakers this week in hopes of earning a contract, but the team chose Waiters.
"I mean, it's always been a bond," Waiters said when asked about his relationship with James. "Even when I left. We always see each other, we always showed love. So, nothing really changed. It's just different teams. We don't get to see each other as much, as often, but when we did it was always genuine. So, when I came here, like I said, they welcomed me with open arms."
Vogel said the team will have to "manufacture" some practice time and scrimmage situations to give Waiters a chance to play catch-up, since his team rarely practices — especially with the playoffs looming next month and energy conservation at a premium.
Now for Waiters, the only cost will be patience before he will be able to integrate himself back into an NBA roster.
"I feel like everybody's got a sense of urgency around here to win. To win now," he said. "I'm just glad to be a part of that. Just come in and do what I got to do so I can help the team take the next step also."


Source : ESPN