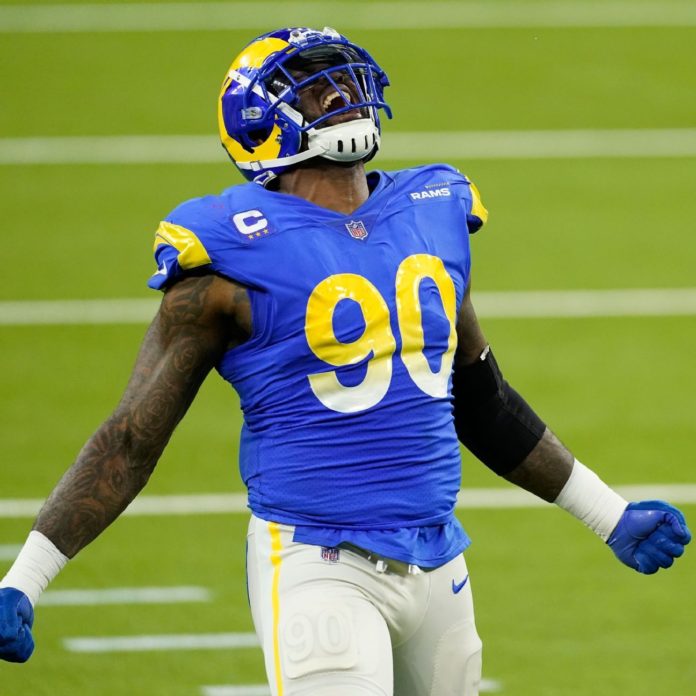 Los Angeles Rams defensive lineman Michael Brockers caps off a unique travel experience Saturday as he is set to be activated off the reserve/COVID-19 list in time for the wild-card matchup with the divisional rival Seattle Seahawks.
Brockers took a separate flight than the one his team was on to Seattle; the Rams arranged for him to have a private flight because he was not fully removed from the NFL's 10-day quarantine protocol period after testing positive for the coronavirus. Then once Brockers arrived in Seattle, he stayed in a different hotel than the Rams on Friday night, before being scheduled to rejoin them Saturday.
And then, after missing last week's game, Brockers is expected to play Saturday against the Seahawks, without practicing this past week.
Saturday is the day he clears the 10-day protocol so he can rejoin the team, but not any earlier, with Friday being the final day of separation.
Had the Rams been playing a home game, the weekend would have been simpler for both Brockers and the Rams. But by playing in Seattle, the Rams and Brockers had no choice but to approach the weekend the way they did if the defensive lineman was going to play in the game.
Unlike Brockers, Rams wide receiver Cooper Kupp, activated off the reserve/COVID-19 list earlier in the week, was cleared to travel with the Rams and stay in the team hotel. He also will play Saturday after missing last week's playoff-clinching win over Arizona.
So the Rams will get back both Kupp and Brockers, though the ways they arrived at today's game are as different as this season has been.


Source : ESPN